A series of marine industry specific topics offered by Steve includes a wide range of technical subjects, from fuel system design and tank installations to corrosion causes and prevention; along with a series of management-based lectures geared toward enhancing efficiency and customer satisfaction.
Identifying the Most Common Construction and Systems Flaws, Part 1 
New builds, repairs and refits provide ample opportunity to do things right, and to follow both ABYC and equipment-manufacturer guidelines and instructions. In many cases, however, that's not the way it goes. In this photo-intensive presentation ProBoat Technical Editor, ABYC Master Technician and marine industry consultant Steve D'Antonio, will share with attendees examples of errors he's encountered over the course of hundreds of new and used vessel inspections, including running gear, steering, raw water plumbing, electrical, powerplant, rigging and more, with the goal of learning from the mistakes of others. This will not simply be a case of sharing horror stories and photos, each example will identify the flaw, as well as fix and how the problem could have been avoided.
Identifying the Most Common Construction and Systems Flaws, Part 2 
In part two of this session, additional examples of boat building and repair gone wrong, including fuel, exhaust, LP gas, potable water and sanitation systems errors.
Core Closeout Essentials
When a boat leaves a factory or service yard with improperly closed-out core, where caulk is being relied upon to keep water out of core material, it's a case of the proverbial ticking time bomb, one that will ultimately cost the owner money and the builder or repair his or her reputation, not to mention potential liability. A single misplaced or improperly installed canvas snap, through hull or pad eye can cause tens of thousands of dollars' worth of damage, and lead to serious structural failures. In this session, ProBoat Technical Editor, and marine industry consultant, Steve D'Antonio will walk attendees through common core-related installation errors, and then explain, using a variety of photographs, the steps required to avoid them. This session is a must for anyone engaged in fiberglass boat building as well as installers of deck gear such as life rafts, windlasses, seacocks, antennas, tenders, cranes, navigation lights etc., anytime a saw or drill is taken to cored fiberglass structures, the rules Steve shares will apply.
Hauling and Blocking 
Have you ever cringed or wanted to close your eyes while watching a vessel being hauled? There are a wide range of techniques used to haul, block and launch boats, but only a few of them are correct, and they are more often than not violated, sometimes with disastrous results. In this presentation ProBoat Technical Editor, and former boat yard manager (who has never lost a boat on his watch), Steve D'Antonio, will walk attendees through the right and safe ways of boat hauling, from lift equipment inspection and maintenance, to proper blocking material selection, block/jack stand placement and storage, and vessel prep, as well as ground cover, and personnel safety. This session is a must for anyone engaged in, or supervising boat hauling, blocking and launching.
Aftermarket Installations: Follow Best Practices by Learning from the Worst Examples 
After-market installations, including everything from water makers and cranes to liferafts and windlasses, can make or break a vessel.  Boat owners often remember far more clearly the gear that didn't work, rather than vessel itself no matter how good it may have been.  If you've installed it, you want your customer's memories of this equipment to be positive and reflect well on you.  In this photo-intensive presentation Steve will share with attendees examples, good and bad, he has encountered in his day to day work as a systems consultant, as well as providing guidance on how to best avoid the most common, costly and dangerous errors.
Raw Water Plumbing: Ensuring Reliability and Avoiding Common Errors 
A few years ago a multi-million dollar, nearly-new 75-foot sport fishing vessel sunk overnight, while moored at a marina.  A "tuna tube" had recently been installed by a contractor and the plumbing he used failed.  Raw water plumbing failures lead to flooding, costly damage and sinking, along with ruined reputations.  If this had occurred at sea, it might be more than just an insurance claim and a loss of face.  Virtually all such failures are avoidable; in this photo-intensive presentation you'll learn how to identify and avoid the most failure-prone raw water plumbing components and designs (hint, much of this subject isn't covered under ABYC Standards), making sure you'll never have to explain to a customer why his or her boat sank.
Tanks: Best Practices for Design, Installation and Inspection 
Fuel, water and waste, every boat has some of not all of them, and because of the difficulty involved in replacing them, failures are almost always a heartache, and costly.  This presentation will guide attendees through identifying the most common causes of tank failures, whether they are design, installation or material-related, as well as how to spot clues that signal an impending failure before it occurs.  Steve will then walk attendees through best practices for tank design, installation and inspection.  Properly designed and installed, there's no reason every tank shouldn't last the life of the boat.
Understanding and Avoiding Electrical and Electronic Interference
Have you ever tried to track down electrical or electronic interference or noise? Do you know how to minimize the effect and interaction of electronics on other onboard systems? In this session, I'll share with attendees hands-on experience regarding conducted, radiated, and combined interference, as well as means of mitigation. This topic is often  misunderstood, blindly attacked, and frequently never resolved. If you want to know how to find those gremlins that attack and disrupt electronic and electrical systems, this session is for you.
Exhaust System Design and Installation 
There are many ways to install a marine exhaust system, some of them right, many wrong.  In many cases, however, flawed systems are not immediately obvious, and the failures that result often don't occur right away.   That can prove inconvenient for boat owners and costly for installers, particularly if it means traveling long distances to carry out repairs.  Failures of exhaust system design can lead to poor performance or worse yet, catastrophic and irreparable engine damage.  In this photo-intensive, interactive seminar you'll learn how to quickly identify and avoid the most common exhaust system design and installation defects and faults, as well as how to interpret engine manufacturer requirements.  Based on his 30 years of experience as a marine mechanic, boat yard manager and systems consultant, Steve will share with attendees his insights and experience regarding this critical marine propulsion component.
Nuts, Bolts, and Fasteners
In the world of boat building and repair, it's the small stuff that matters and in no place is that more true than in the case of nuts, bolts and other fasteners.  Using the incorrect fastener, or installing it incorrectly, can and has led to the loss of rigs, running gear and entire vessels.  Avoid becoming a statistic by making certain you understand proper fastener selection and use.  In this presentation Professional BoatBuilder Technical Editor and ABYC Master Technician Steve D'Antonio will share with attendees the wide range of fasteners options, and proper applications, as well as explaining how to avoid the most common examples of misuse.  Using a range of photographic examples he will help attendees decipher fastener types, alloys and installation configurations, techniques and torquing, as well as providing them with the tools they need to make proper fastener selections.
Isolation Transformers and Galvanic Isolators 
If you are unsure about how these components operate, when to use them, or how to properly evaluate their selection and function, then this presentation is geared toward you.  Professional BoatBuilder Technical Editor and ABYC Master Technician Steve D'Antonio will guide attendees through the operation of galvanic isolators and transformers, how they operate, what they can be expected to do (and not do), and how to identify faulty and dangerous installations and operation.  With the advent of more and more docks equipped with ground fault protection devices, the popularity of transformers is bound to rise, this seminar will allow you to provide your customers with solutions that will be effective and safe.
The Case for Fixed Price Quotes
Do you like arguing with customers about invoices after a project or repair is complete?  Do you enjoy crediting a bill because a customer is irate about the bill?  If the answer is no, then you are a prime candidate for this seminar, as it will teach you what you need to know about fixed price quoting.  The most common source of boat owner frustration and dissatisfaction is unknown costs.  Providing quotes eliminates the bulk of billing disputes, while simplifying billing format.  As the decade-long manager of a boat yard that quoted 85% of the work it carried out, Steve is uniquely qualified to introduce attendees to the most essential components of building a successful quoting program, one that will increase efficiency, and profitability while minimizing customer dissatisfaction and disputes.
Designing and Installing a Bilge Pump System
Few onboard systems are more important than those that keep water out of the boat, or remove it efficiently once it gets there. Here, we'll show you how to evaluate or troubleshoot an existing bilge-pump system, and how to install a brand new one. You'll have an opportunity to view detailed images of pump systems and specific parts as we cover key topics such as voltage drop, hose type and size, float switch placement, and centrifugal versus displacement pump styles. Be sure to bring your questions to this very practical seminar.
Check Valves, Seacocks and Anti-Siphon Valves, ensuring reliability and robustness
Often misunderstood, frequently misused and routinely incorrectly installed, this trio of important raw water plumbing is the source of untold heartache for boat builders and yards, as well as boat owners.  Reliability begins with understanding each of these components and the manner in which they are most effectively used.  In this presentation you'll learn about proper selection and installation practices, recommended materials that yield the greatest reliability and service protocols, as well as how to avoid common errors and application faults.  Subjects including thread compatibility requirements, the right and wrong places to use check and anti-siphon valves, as well as understanding their limitations and weaknesses will also be covered.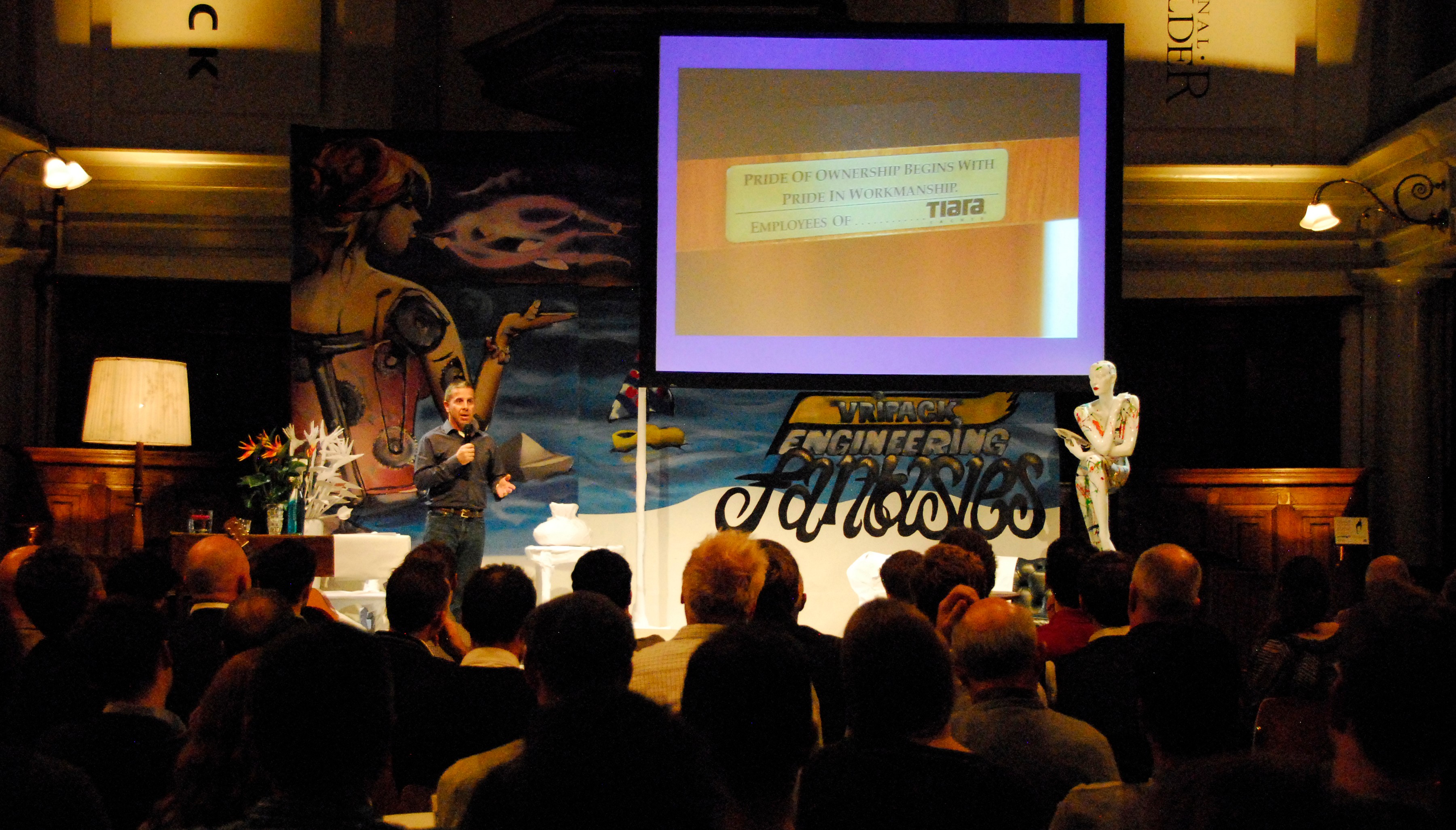 A Case for Complexity; Why complex, when done right, is OK and even desirable
There's simply no going back to the days of ice boxes and oil lamps.  Today's boat buyers and owners want all the comforts of home, whether it's a 26-foot day boat or a 62-foot blue water capable passage maker.  Unless there's good reason, avoid falling into the trap of telling your customers "keep it simple", because they don't want simple, they want comfortable and capable and, after all, if you can't deliver what they want, your competitor will.  The easy part is finding out what your customer wants, the hard part, however, is getting systems right, and making them reliable so that they deliver that dream.  In this presentation you'll learn about the philosophy of complex done right, when it makes sense, and how to ensure that the myriad systems you install make a vessel more enjoyable to cruise aboard rather than a maintenance nightmare.
Critical Systems Review, Failure Prevention and Analysis 
The right equipment and predictive maintenance are the keys to more enjoyable, less stressful and less costly cruising for your customers. In this interactive and photo intensive seminar the focus will be on fuel, electrical and running gear systems. For each system Steve will discuss the equipment options, the pros and cons of each and the top predictive maintenance actions you can take to keep each of these critical mechanical systems healthy…while keeping your customers' vessels and their systems seaworthy, reliable and safe.
Customer Care
Customer care; it's something every business owner and manager recognizes as critically important, but what exactly does it mean and how do you make it outstanding and memorable?  More importantly, how do you craft it to ensure your customers' satisfaction and, above all else, loyalty?  Your goal, after all, is to make sure your customers return year after year.
In this presentation, delivered by Steve D'Antonio, former boat yard manager with over a decade of experience in the field of customer care, as well as Professional BoatBuilder Magazine's Technical Editor and marine industry consultant,  you'll learn how to anticipate, understand and deliver on the needs of your customers'.  How, for instance, do you make certain customers leave your yard or business brimming with satisfaction, and tell their friends and dock mates about their experience?  Or, how do you communicate, from the very first contact through completion of a project, in a manner that instills confidence in your customers, providing them with the information they need, while economizing on the volume of communication you must provide.   Steve will also cover methods of avoiding conflicts and misunderstandings, as well as how to deal with them quickly and effectively, while winning back the customer's confidence and loyalty, in many cases more than if the conflict had never occurred.  Finally, Steve will cover common phrases and words to use, as well as those that should be avoided, in the customer care process.
Developing Customer Confidence through Improved Communication
Whether you're a boatyard manager, a subcontractor, or service writer, the first step toward guaranteeing customer satisfaction is effective communication. In this presentation you'll learn how to manage your customers' expectations from the first phone call or e-mail through project completion. My emphasis will cover both communication protocol and communication skills. You'll discover how to build customer confidence by establishing a policy of explaining procedures in the yard; and by relying on standard, understandable definitions for essential terms such as estimates, quotes, T&M, cost-plus, list, and cost. I'll also provide guidelines for avoiding and resolving billing disputes, including how to deliver more than you promise.
Improving Customer Satisfaction through Enhanced Attention to Detail
If you're in the marine-repair business, you've probably had customers tell you they wish their boat were as reliable as their car (read: Lexus or Mercedes). You can, of course, try to explain that a yacht is more complex than an automobile; but the comparison isn't likely to go away unless you can show your customers that you offer the same attention to detail that they find elsewhere. In this illuminating photo-intensive session for hands-on repairers, boat builders, mechanics, electricians, managers and service folks, I'll explain how you can develop a very satisfied customer base by practicing attention to detail in every aspect of your company and in your work, such as: selecting the right hose-clamp style and size; clearly labeling every single switch, fuse, circuit breaker, and valve aboard; providing spare parts for impellers; and adding chafe gear to hoses. How about avoiding overspray on cables and hoses, masking hardware when sanding brightwork so you don't scratch it, or bedding canvas snaps to prevent water migration into the core? All these seemingly minor details pay off big time in the long run. Join me in discussing the many ways your shop can reach the top of your customers' A list of reliable attention-oriented businesses.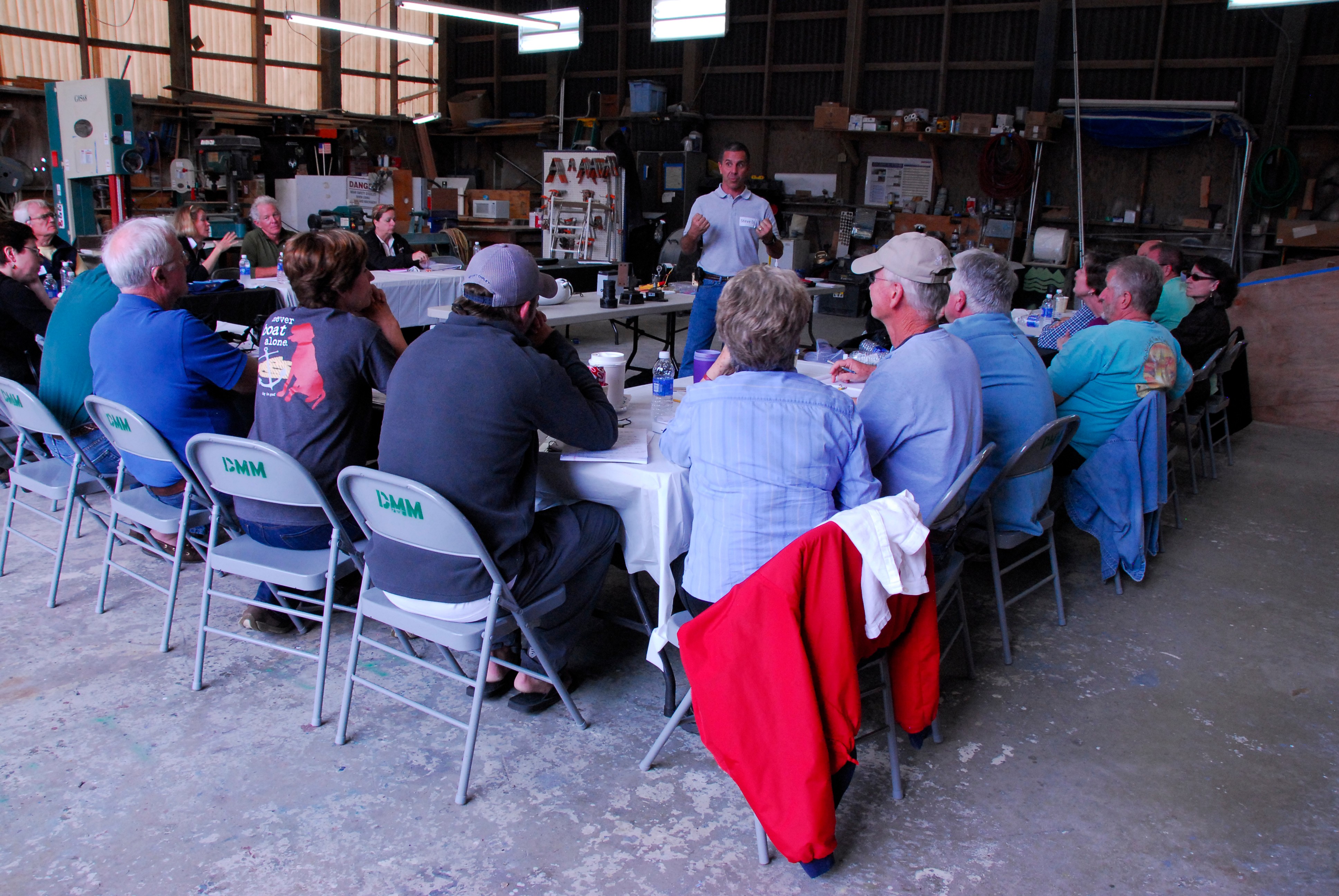 Dealing with Difficult Customers
The focus of this workshop is on how to work with your toughest, most difficult customers to improve your operation and turn them into your best marketers. When you create the right environment for them to complain constructively, they can be a valuable source of information, guidance and constructive criticism and you can you turn them into loyal clients and advocates for your business. After all, you'd rather they complain to you than walk away and tell others. In this session presented by long time boat yard manager and Professional Boat Builder Contributing Editor Steve D'Antonio, the subject of handling customer complaints will be covered in detail.  Steve will teach attendees how to avoid the common pitfalls of dealing with complaints and the customers who make them and he'll reveal methods that can be used to defuse tense situations and turn otherwise unpleasant scenarios into responses that respond to the complaint positively and constructively as well as winning increased customer loyalty.
Diesel Fuel Systems, Filtration and Polishing Explained
Clean fuel, it's the very lifeblood of any diesel engine and for that reason its importance cannot be overestimated.  Contaminated fuel not only raises the risk of unexpected engine shut down, it increases the likelihood of damage to metallic fuel tanks.  One of the most effective ways of making certain the fuel that reaches an engine is clean is to use supplemental, stand alone filtration while the fuel is still in the vessel's tanks.  In this photographically intensive, interactive PowerPoint presentation you'll learn about the details of fuel polishing, from how it works to how to design and install an efficient and effective system.  You'll discover why all fuel polishing systems are not created equal and how to distinguish between supplemental filtration and true fuel polishing systems.  While a variety of off the shelf polishing products are available, there are both major and subtle differences between these products and what can be expected from them.   Common misperceptions and myths about fuel polishing will also be dispelled and clarified.  Making heavy use of images from the field, an emphasis will be placed on material selection as well as proper design and installation techniques.
Diesel Fuel Tank Design and Installation
On any inboard-powered vessel, fuels tanks are often the most difficult items to repair or replace, so ensuring that they are both reliable and long-lasting is of paramount importance. During this presentation I will discuss a variety of topics related to the design and installation of diesel fuel tanks including best practices for selecting fuel tanks, providing access, avoiding corrosion, and mounting the tanks correctly.
Achieving Electrical Independence:  How to design and maintain an electrical and charging system
How to design and maintain an electrical and charging system that will enable sailing and power vessels to cast off their shore power cord.  In this PowerPoint presentation marine technical journalist and marine systems consultant Steve D'Antonio will dispel common misunderstandings and myths about marine charging and electrical systems, while detailing a systematic approach to achieving energy independence.  An emphasis will be placed on robust installations that offer users the greatest reliability, safety, value and practicality.  The presentation will include details on alternator selection, AC chargers, battery types and installations and relative American Boat and Yacht Council recommendations. This is an interactive session, questions are encouraged.
Engine Room Ventilation
Excessive engine room temperature is a problem that plagues many vessels.  The immediate and most noticeable side effect includes reduced combustion efficiency and fuel economy, as well as a failure to meet engine manufacturer installation requirements, which in turn could result in a denial of warranty coverage.  More insidious and long term issues include accelerated deterioration of "soft goods" such as hoses, wiring, microprocessors, belts and motor mounts.  The connection between these otherwise inexplicable failures and elevated engine room temperature is often overlooked.  Then there's the issue of supplying adequate combustion air for engine sand generators, another area that is frequently overlooked by builder sand those carrying out re-powers.
In this photo-intensive presentation, industry veteran and Professional Boat Builder Technical Editor Steve D'Antonio will guide attendees through easy to understand dos and don'ts, and ventilation rules of thumb, while helping them understand engine manufacturer ventilation guidelines.  You'll learn how to avoid the most common engine room ventilation pitfalls, while making certain your customers' engine rooms are ventilated for maximum efficiency and longevity.
Hose Selection, Installation and Use
Hoses tasked with carrying everything from seawater and fuel to effluent and coolant play a large role in determining the reliability, safety and compliance of nearly every vessel afloat.  Yet, many hoses are chosen or installed without proper or complete regard for their capabilities and design features.  In this photographically intensive, interactive PowerPoint presentation you'll learn which hoses should be selected and how they should be installed in order to ensure maximum functionality and safety.  The discussion will include service and inspection access, common failure modes, longevity expectations, as well as the reinforcement and termination techniques of hoses used for a variety of liquids found aboard recreational or commercial vessels.
LP Gas Systems, Design, Installation and Avoiding Common Problems and Safety Issues
LP gas affords boat owners a convenient way to cook and heat their vessels, enabling them to do so without the need for a generator.  While the ABYC's LP Gas System chapter is one of the shortest, at just nine pages, it is also one of the most challenging to comply with, violations are all too common.  In this presentation Steve D'Antonio, Professional Boat Builder's Technical Editor will review proper design and installation principles, as well as detail common errors and how to identify and avoid them.   Steve will detail how you can offer your customers peace of mind, while ensuring your work complies with the standards and best practices of the industry.
Metal corrosion, identify and avoid the most common mistakes, select the right metal for the job
The causes for metal corrosion are many and varied; however, they are often not well understood by both boat owners and marine industry professionals.  In this photo-intensive presentation, ABYC Certified Corrosion specialist Steve D'Antonio will identify the most common types of corrosion, and explain how they occur and how to avoid them.  Explanations will be offered in simple, clear terms that will be easily understood.  Best practices and ideal metal selection, and where to avoid using metal all together, for specific applications will be detailed.  Terms such as galvanic, stray current, electrolysis, crevice, pitting and weld decay corrosion will all be define din easy to understand terms. If corrosion and the failures it causes have remained a mystery to you, attend this seminar and get the answers you've been seeking, and avoid future failures.
Oil Analysis, The Mechanic's Crystal Ball
It's an invaluable tool that's been effectively used by the aviation and rail industries for over half a century.  Today, most manufacturing facilities and over the road trucks as well as commercial, institutional and military vessels rely on oil analysis, to reveal defects and impending failures long before ordinary potentially costly or dangerous problems manifest themselves.  In this presentation the "mechanics" of oil analysis will be detailed, including establishing an oil analysis program for your customers and  your own equipment, sample taking procedures, selecting analysis labs, reading analysis reports (and avoiding miss-reading these reports), establishing condition-based maintenance protocols and explaining the value of a comprehensive fluid analysis program to your customers.  Oil analysis is no longer cutting edge technology, it's proven and common place where ever users of internal combustion engines wish to extend equipment life, prevent failures and save money.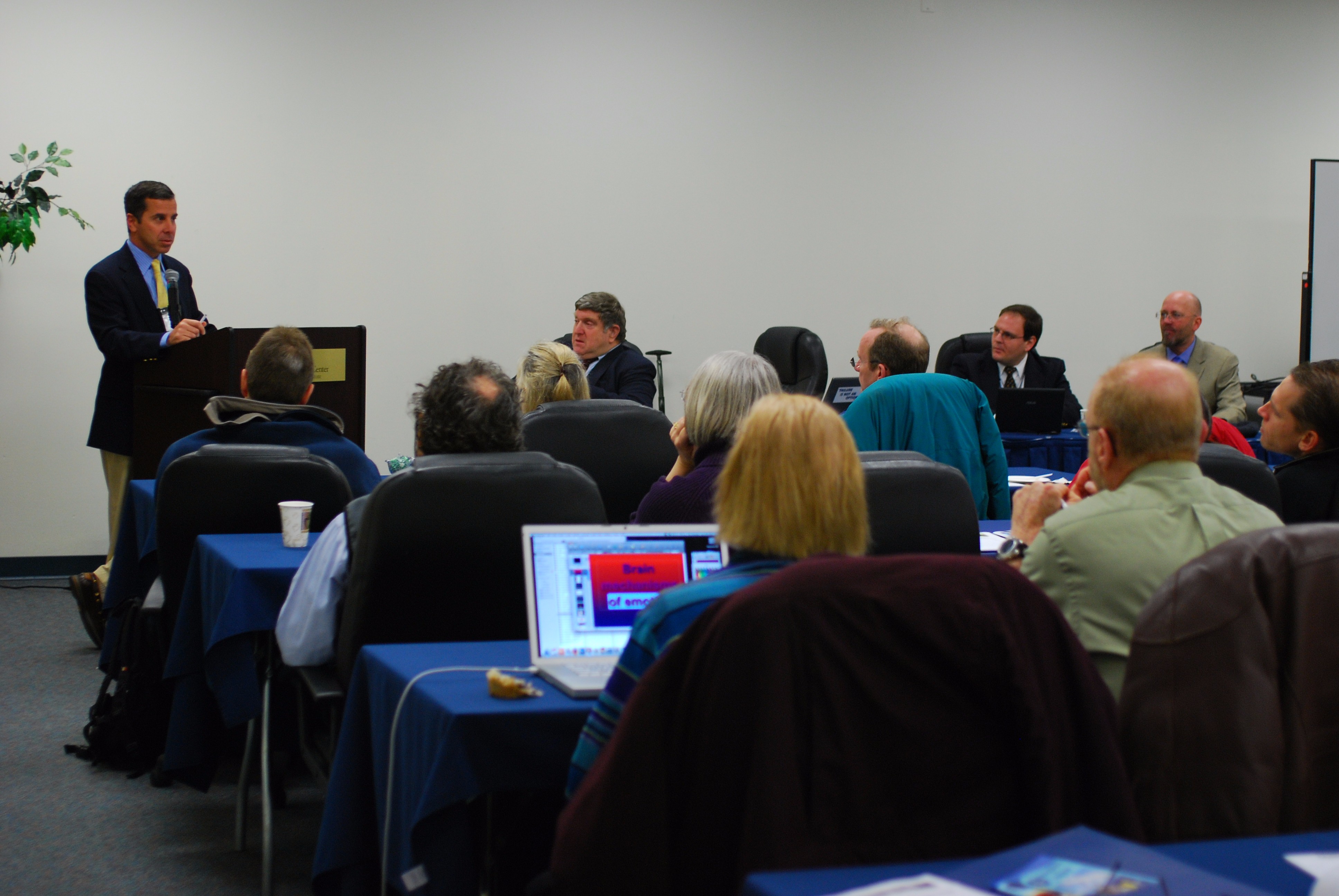 Re-powering Details
As the fleet ages more and more customers are considering the repowering of their boats or conversion from gas to diesel power. During this session we will answer the questions related to comprehensive repowering solutions. We will look at both inboard and outboard repowering considerations such as weight differentials and how this can impact boat handling and performance and safety. Fuel system modifications and major updates to engine bed configurations may be required. Some boats may also need major upgrades to their electrical systems to accommodate the needs of modern engines. Transmission and drive system modifications may also be required. All of these topic areas will be addressed and questions regarding each will be answered by our expert panel.
Running Gear Alignment
Shaft Alignment:  A commonly overlooked aspect of running gear installation, proper alignment of propeller shafts, their support bearings and related components along with their relationship to the engine.  In this photo-intensive presentation ProBoat Contributing Editor Steve D'Antonio will provide attendees with an in-depth look at the various details that must be considered during this important process, both from a new vessel build and refit point of view.  Among other things, Steve will address support, placement and adjustment of bearings, logs and struts, engine alignment to the shaft and the use of alignment tools.  There's more to alignment than simply adjusting motor mounts, if you attend this presentation you'll see why.
The Art of Conducting a Thorough, Effective Sea Trial
Having conducted hundreds of sea trials, and having watched many others conduct them as well, the presenter has developed strong ideas about what works and what doesn't.  A proper sea trial will tell you a great deal about a vessel, from the obvious handling and sea keeping characteristics to details about charging systems, exhaust temperature, back pressure and vibration issues.  In this presentation you'll learn how to turn a boat ride into an effective test, demonstration, pre-purchase, repair evaluation and troubleshooting tool, by running a vessel in a manner that will reveal defects, faults and errors as well as prove system reliability.  Data collection and recording as well as engine manufacturers' guidelines will also be covered in detail.   If you have ever taken a vessel on a sea trial to verify a customer's complaint or observation, only to return and say "I couldn't duplicate the problem" it's probably not your fault, you simply haven't learned how to conduct a sea trial, until now.
Steering Systems Explained
Few systems are as important as the one that controls the direction a vessel travels.  In this presentation, Steve D'Antonio—technical journalist and marine systems consultant–will review steering-system installation guidelines, recommend best practices, and detail common oversights, defects, and modes of failure.  As he describes the protocols established by steering-system manufacturers, D'Antonio will emphasize reliability, longevity, and seaworthiness of different designs.  During his presentation, Steve will review both hydraulic and cable over-sheave systems as well as rudder, tiller-arm, and related component installations.
How to Avoid the Most Common, Costly and Dangerous Systems Failures
Nearly all of the systems problems and failures boat owners face are avoidable.  In this seminar Steve D'Antonio, will share with attendees guidance and wisdom that will help them… avoid fuel tank contamination and corrosion, running gear misalignment, saturated fiberglass core, batteries that die prematurely, clogged heat exchangers and unreliable electrical systems, to name a few.  Steve will also share tips on avoiding disputes and working effectively with the marine industry.   The session is interactive, so come prepared with your questions.
Thrust Bearing Systems – selection, installation, maintenance and use
Thrust bearing systems provide the boat builder and ultimately the boat user with a variety of benefits, albeit at a cost.  Because they transfer propeller thrust from the motor mounts to the hull, via a flexible medium, the engine can be mounted on softer, more resilient supports, thereby reducing noise and vibration transmitted to the vessel. In this photo-intensive and interactive PowerPoint presentation, Professional Boat Builder Magazine Contributing Editor Steve D'Antonio will detail the advantages, challenges and common pitfalls of installing and maintaining thrust bearing systems.  Steve's approach will be on the practical, hands on side of these systems, detailing for industry professionals best practices and avoidance of errors.
Winterization Technique
If you live in places that never experience sub-freezing temperatures, snow and ice then winterization something you'll never have to worry about.  For the rest of us, it's an ever-present deadline that looms every fall.  There's more to winterization than running anti-freeze through engines and water systems and in many cases winterization also means an opportunity to inspect vessels for service and repairs that will take place over the storage period, read: generating work orders for the winter.  In this seminar, based on my experience of 20 storage seasons, using a variety of high quality images, I'll share with you techniques and processes for thoroughly winterizing and inspecting a variety of onboard systems, from potable water and engines to batteries and sanitation systems.  The processes I share will not only preserve your customer's vessel they will ensure quicker and more reliable commissioning in the spring.
Avoiding Paint Failures on Aluminum Structures
Avoid costly, embarrassing, warranty-prone paint failure on aluminum structures, doors, hatches, cranes, arches, and spars. Painting aluminum components can problematic; aluminum itself doesn't require paint in order to remain corrosion resistant, however, unless you like the utilitarian look, it isn't very pretty.  Thus, many boat builders and hardware manufacturers choose to paint it, yet they do so unaware of the potential pitfalls, and how to easily avoid them.  In this photo-intensive presentation Steve D'Antonio will explain to those building, using, maintaining and repairing painted aluminum structures, from hatches and ports to hulls and cabins, how to avoid the most common types of paint coating failures.
Customer Care Continued
With over a decade of experience managing boat yards, as well as author and consultant with nearly 30 years of experience in the field of customer care, Steve will detail for attendees what's needed to ensure technical proficiency, as well as how to educate customers and deliver on their needs, while avoiding surprises and common customer care pitfalls.  How, for instance, do you make certain your customers aren't surprised with unforeseen costs, thereby avoiding disputes and dissatisfaction?  Or, how do you communicate in a manner that instills confidence in your customers, providing them with the information they need, while economizing on the volume of communication you must provide?  This is a must attend seminar for those on the customer care front lines and anyone who comes into contact with customers, from service managers and technicians to those in sales and support roles.
Conducting a Pre-Refit Vessel Inspection
Having supervised scores of major refits, marine industry consultant, ABYC Master Technician, and Professional Boat Builder Technical Editor Steve D'Antonio, is well suited to share with those attending this seminar the value and importance of conducting a thorough vessel inspection before beginning, or quoting, a refit.  Among the most important of goals where refits are concerned, is to avoid surprises for both the yard and the vessel owner. In this presentation attendees will be guided through the steps involved in carrying out pre-refit inspections (and getting paid for them), and then preparing reports detailing their findings, which can then be used by the customer as well as in the estimate/quote process.