Premier Support Testimonials
Steve,
I am sending this note to you in follow-up to the detailed inspection you performed on our 75' Fleming motor yacht earlier this year.  Perhaps this could be considered a testimonial of sorts you may wish to share with other current or prospective clients.
To set the stage, I and two other Fleming yacht owners approached you to perform dockside inspections followed by haul out inspections and sea trials.  All of us have owned our vessels for some number of years, all are highly experienced cruisers, and the vessels, ranging in age from 17-25 years, are all very meticulously maintained.
Our objective was simple.  Our yacht has been maintained to a very high standard through 10 years of ownership, but with extensive inshore and offshore passage making we wanted to have a refreshed baseline of condition involving all systems aboard the yacht.  You approached this engagement as a slight twist on your well-known pre-purchase inspection.  In our case there were no schedule pressures or anxiety associated with going to contract settlement on the boat – we own it already and have been operating her for 10 years.  This also meant we had a keen grasp of the boat and all of her nuances and proclivities.
The intended outcome was a top to bottom review of every major system aboard the yacht to assess condition.  Having been built 20 years ago, some equipment naturally is approaching end of life, so identifying fit and function was a key focus.  With plans for many more years of cruising, we wanted to have a comprehensive and prioritized set of recommendations for service and upgrades during the next 5-10 years of ownership.
The results were excellent, well worth the investment of time and money.  I know my vessel very well.  Yet, the multiple days spent with you aboard performing dockside inspections were enlightening beyond all expectations.  The haul out and sea trial a few weeks later were equally beneficial.
With your report and counsel, I now have a triaged approach for remedying issues that are of immediate concern, along with a focused plan to strengthen my maintenance regimen and upgrade path.  An added benefit of the inspection is that you too know my boat exceptionally well.  As I encounter issues, we have a shared baseline of knowledge from which to explore solutions.  That is priceless and has already proven beneficial in the months since your inspections.
Thank you for all you do for the marine industry – builders, owners, and service providers.
Brian Snarzyk
"Dress Gray", Fleming 75-03
---
Carol and I (and Maddy our dog) attended the two-day Cruisers Workshop put on by Steve D'Antonio and Ralph Naranjo last weekend in Bellingham. The Workshop included classroom and hands-on instruction. We found it to be very worthwhile, providing detailed insights on engines and other systems, as well as weather, navigation and cruising.
We also engaged Steve to do his Ready For Sea Inspection on Akeeva. He spent the entire day yesterday aboard, ending the day with a brief sea trial in Guemes Channel. He walked us through all of our major systems, pointing out deficiencies and concerns. We learned a tremendous amount about proper installations, components, wiring, etc. Steve also helped us sort out many of our unknowns – unlabeled levers, switches, thru-hull hoses, etc. As many of you know, Steve is a very patient teacher with a great temperament. No question too dumb!
We highly recommend both the Cruisers Workshop and the Ready For Sea Inspection. Needless to say, our To Do list has lengthened considerably.
Park and Carol Cann
aboard Akeeva (N5010)
---
Let me second Park and Carol's endorsement of Steve D, the Cruiser's  Workshop and the Ready for Sea Inspection. I just finished my notes from yesterday's inspection, which was very thorough, and oriented towards our specific questions, level of knowledge, and cruising plans. I have a list of 85 recommendations, which range from the relatively minor (e.g., the second hose clamp on that raw water hose needs to be moved because it is not over the barb…. and the hose is original… and it is the wrong type for the application) to the pretty serious (e.g., our fireboy system did not shut down the main engine and generator when tested). I would say that we could address just over half of the items ourselves, while the other half will be added to our list for our next planned visit to Philbrooks.
As NOG members know, Steve's knowledge is encyclopedic… if you have a question, not only does he have an answer, he has probably written an article on the topic. What is not obvious until you meet Steve is that he is an excellent, patient teacher, and just a great guy to spend some time with.
We are relatively new Nordhavn owners and not at all experienced with long distance cruising. We plan to cruise to Alaska next summer and then plan to head south to Mexico and beyond next fall. Doing the cruiser's workshop and the inspection gives us greater confidence that we and the boat will be ready.
Larry and Gwen O'Keefe
N5012 Miss Miranda
---
Steve,
We thoroughly enjoyed our time with you, as well. Your instruction was expertly tailored to our level of understanding and that greatly enhanced the learning process for both of us. With your continued guidance, we look forward to growing our knowledge of Avocet's systems and becoming more competent and self-reliant cruisers.
All the best,
Dick & Phyllis Hermann
---
I am a member of Steve's Captains' Club and have been for several years. I find it comforting knowing I can get access to Steve's services on an as needed, and especially, an emergency basis. I try not to reach out to Steve as a default reaction on every issue but go to him when I have questions about information I have gotten from others who are proposing work for me which I am suspect of and he's certainly an early call in an emergency. It doesn't take much corrective re-work of already effected repairs which have gone bad to recognize the benefit of this service. The way in which we use our boats doesn't always allow us the comfort of being able to consistently use the same tradespeople. If you consider where we are now I won't see any of my normal service personnel for probably many years so I will have to start again with tradespeople I have no experience with or inherent faith in. You also have to consider that in most any company whose equipment you have aboard, Steve will have already know the principals, and if not, certainly the more senior technically oriented employees. He has made those kinds of connections for me on numerous occasions. I also assume that, as the boat ages and we put more hours on her, the need for the opportunities for which I need Steve's assistance will increase. So, yes, I am satisfied that I get good value from the Captains' Club.
G. Laycock 
---
"If you haven't signed up for Steve D'Antonio's annual support program, the Captains' Club, you should consider it. I have called him many times with weird technical problems on the boat and he either solves them on the phone or gets the equipment maker to call me. He even got a stabilizer manufacturer's national tech support guy to work with me over the phone on a Friday night when our port stabilizer froze in the Bahamas. Steve is like our guardian angel."
John Kaplan
Charter Captains' Club Member
---
"Having moved from sail to my first power boat, probably the more daunting part of the move was learning and dealing with more complex mechanical, electrical and electronic systems.  After more than a year refit, many of the systems were either eliminated or replaced.  The task once back in the water has been one of growing my confidence that I can use, maintain all of the equipment and trouble shoot basic problems. As part of that continuing learning experience, I engaged Steve for an onboard review, to answer lingering questions, see what areas of improvement might be part of a Phase 2 refit and particularly focus on areas that require additional attention.  All in all the onboard review was a great success, I learned a bunch, found areas that needed immediate attention, overall the review will greatly help me prioritize future work and improvements."
Mike Hombolt
Grand Banks 46 Classic
---
"I have e mailed and called Steve with various problems on a variety of occasions from the Florida Keys and remote Bahamian Island Cays. He calmly and clearly tells me how troubleshoot and resolve the issues, from an engine that wouldn't stop running to a water maker that stopped working every time I got under way. Steve's intimate knowledge of these systems and his clear, uncomplicated manner of communication fill a gap that would otherwise be missing in my cruising plan. My SDMC Captains' Club membership is better that Pepsid or Nexium for cruising heartburn"
John Kernan, Grand Banks 47
---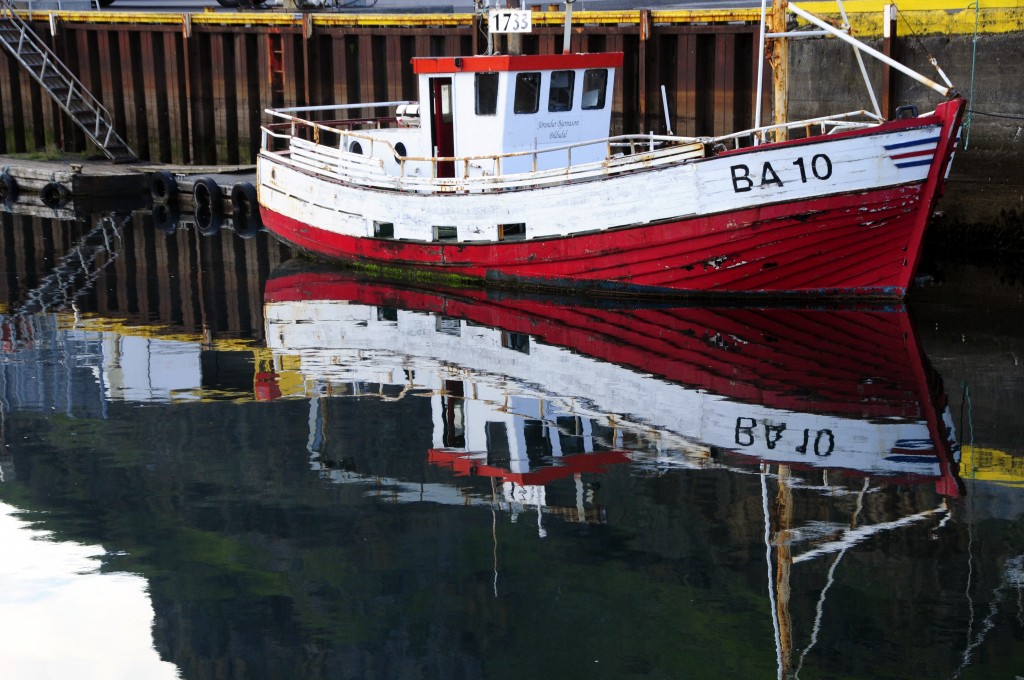 ---
Having Steve available:
We have just tied up to a quay in a lovely small town on Crete, Greece, having successfully "Med moored" for only the second time. We plug in to shore power, a rare treat for this vessel and an opportunity not to run the diesel 50-feet from a lovely taverna, when the reverse polarity light goes on. Much running around confirms that the whole quay is this way and it is clear, to the extent that I can communicate, that no one else seems in the slightest concerned.
I have come up with a thought, to reverse the 2 relevant wires on my shore power plug, but it seems far too simple and I have visions of unexpected catastrophes like a smoking battery charger. So I fire off an email to Steve spelling out the dilemma. I connect again a short while later to find a response from Steve giving me the go ahead and clarifying some of the important parameters.
The consequences of the above would have been an inconvenience; however we have been in anchorages in Honduras, Belize and the Bahamas where we have turned to Steve with more important questions, but with similar results. Even in the "jungles" of Fort Lauderdale, when a worker suggested something that did not sound quite right, I checked with Steve to be guided in a much better direction.
In 5 years of live-aboard cruising, we have turned to Steve countless times for questions big and small and found him always thoughtful, thorough and responsive. He has, to my experience, the unique ability to communicate verbally in technical areas (to me as a layman), to ask questions (and more important to direct me as to how to answer them), and to ferret out diagnoses and remedies where I would have been chasing shadows and drowning in data and suppositions. He may rarely have been aboard but he has been a valued crew member when troubles arise; it is immensely important for us to know we have a trusted back up.
Dick and Ginger Stevenson aboard Alchemy
Kemer, Turkey
---
I originally contacted Steve for help with a specific issue and, shortly thereafter, joined his Captain's Club. He's proven to be an indispensible resource.
Steve combines an extraordinary breadth of technical knowledge – encompassing structure, electrics, propulsion, hydraulics, electronics, plumbing and more – with a highly practical, real-world understanding of how to get things done, and done right.
He is focused, disciplined and tenacious in his approach to trouble-shooting, avoiding the facile conclusions which others so often substitute for serious problem-solving. He helps you to avoid false starts and wasted effort in running down problems – which translates into quicker, less expensive solutions. Importantly, he is accessible and highly responsive. When you need an answer, he's there.
I wish I had engaged him while I was specifying and during the build of my new boat. There are a number of decisions that would have been improved, with considerable cost savings. That goes for adding and retrofitting equipment. The ROI on his services is very high.
I strongly recommend, without any hesitation, that anyone building, buying or running a sophisticated boat find a way to include his services among your key resources.
Richard M. Ossoff
Atlanta, GA
---
I started working with Steve eight years ago as I proceeded slowly along a long path to upgrade my 1986 trawler for full-time cruising. Over those years, I have replaced many of the main systems on the boat, always following Steve's advice.
Now, we are within a few months of moving onboard and the pace is accelerating. As a result, I was one of the first to sign-up for Steve's Captains' Club and also signed up for Steve's systems consulting services. This past weekend, I attended the Miami Boat Show and asked Steve if he would spend some time with me as I made major decisions.
My usual experience, when trying to select equipment and system manufacturers is that, after visiting a number of vendor booths, I have only moved from ignorance to confusion, which leaves me frozen and unable to make a decision. That was the condition in which I was wallowing when Steve joined me to help select a watermaker, an air conditioning system, refrigeration, heads and a dingy/davit combination.
In 60 minutes all of those decisions were made as Steve took me directly to the most reliable manufacturer for each product who met my requirements and price range. He explained their benefits, asked questions of the manufacturers that went beyond my competence and explained the answers in ways I could understand. I also knew that, if I encountered installation problems, Steve's ability to guide me or know whom to call to answer my questions would make my decisions work in the real world of my boat.
In addition, instead of going home unable to make those decisions, I was able to grab the lower boat show prices, which more than paid for the fee Steve charges.
Don't miss this opportunity.
L. Hall
---
Technical support for an active cruising boat is invaluable, especially in a foreign country. We've cruised in Latin America since 1996, with a two year break between boats. We've had our boats in boat yards from Ensenada, Mexico to Panama. During that time, we never felt we were in competent hands and I had no confidence in the recommendations I received from boat yard managers. You are really on your own whenever you pull your boat in a foreign country. So, even long-distance tech support would be invaluable. I've e mailed Steve on several occasions and his clear, understandable and confident responses gave me the information I needed to make my decisions. Tom Blandford, aboard Imagine Me and You, 55 Hatteras, cruising in Mexico.
---
Steve D'Antonio's inspection of our vessel was thorough, professional and insightful. We inspected our vessel after a year of ownership, and can say that Steve caught so much more than our traditional boat surveyor found. Steve provided a prioritized report that allowed us to concentrate our efforts on the most pressing issues, and helped us with describing potential warranty related claims. Incredibly valuable; we will never buy another boat without utilizing Steve's professional services.
Bob and Darcy Bingham
Owners of Enterprise, a 55-foot trawler
---
After invaluable assistance in the selection and purchase of my new 36 foot trawler (see my testimonial under "New Buyers") I engaged Steve to assist me in fitting out the boat with navigational gear and upgrading electrical systems. Once again, Steve's years of experience actually managing a yard proved to be of immense value. He could speak the lingo, understood the yard "culture" and was respected by the staff. Most importantly, his reputation for not only being very knowledgeable but for being fair and reasonable played well with the yard. In my absence Steve became my eyes and ears.
As is almost always the case we encountered some honest misunderstandings with the yard and I shudder to think what the outcome might have been had Steve not been there to argue my position. His authoritative and calm manner won the day and in addition to saving me several thousand dollars above his fee he managed to achieve an outcome satisfactory with everyone.
I have never called or emailed Steve with a question that I didn't receive a response within an hour unless he was in a meeting or out of the country. And, his responses are usually accompanied with references and "go-tos" that prove invaluable in my ongoing education. My experience with Steve has proved to be a solid investment.
R. Burt Prater, MD

---
Steve: I'm delighted to renew my membership in your Captain's Club. I was thinking back over the spectrum of issues you've helped with during the last year:
invaluable help during the final stages of commissioning my new boat and working thru a range of issues during our initial cruising, including diagnosing a fuel system problem while underway;
helping develop plans and evaluating alternatives for improvements to the electrical system;
taking a technically disciplined approach to helping me work through an excessive ER temp problem;
persuading me to change the configuration of my bilge pump plumbing to improve effectiveness and safety, and at least several others.
The results have been uniformly outstanding. Improved system reliability and performance. Some unnecessary maintenance costs avoided. Clear guidance through some highly technical minefields. And on the fuel system problem, your remote diagnosis provided dead-on guidance so local mechanics could step in and quickly correct the problem, avoiding many hours of misdirected troubleshooting in an area where I knew no one.
Through it all you have been unfailingly available and responsive. I can't overstate the value you deliver.
It's a pleasure working with you and I look forward to another rewarding year as a Captain's Club member.
Sincerely,
Richard Ossoff
59-foot trawler
---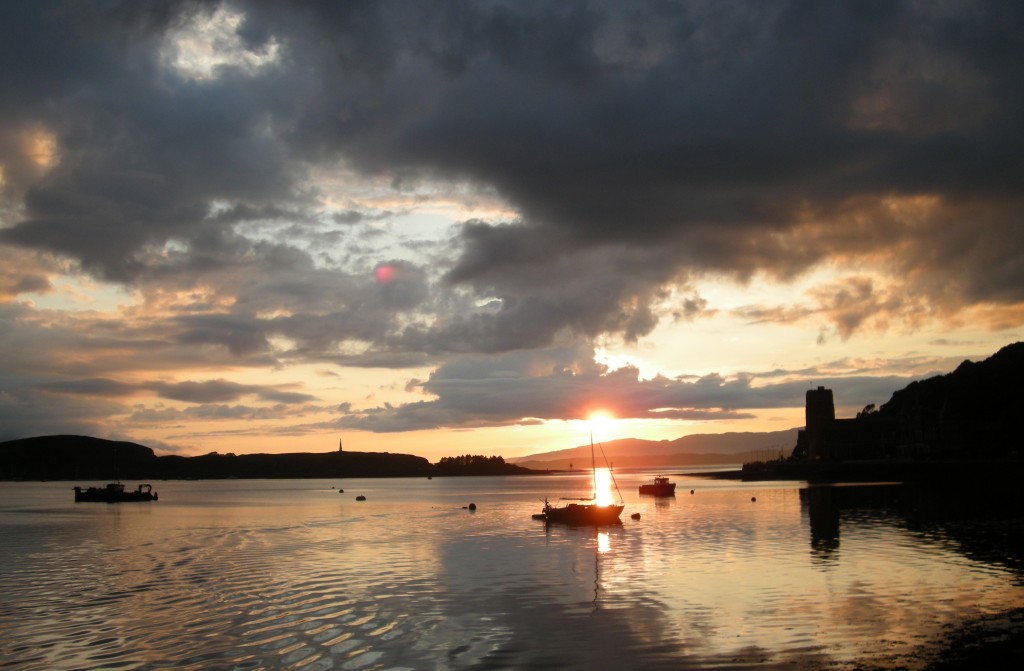 ---
I arrived at Trawler Fest in Greenport NY without incident. While at the dock, hooked to shore power, our cabin lights dimmed then brightened every 30 minutes. Additionally I discovered that disconnecting from shore power resulted in no house battery power at all. I was very discouraged by another mysterious electrical problem and intended to return home earlier than originally planned.
Steve D'Antonio was presenting a seminar, Getting to Know Your Charging & Electrical Systems at Trawler Fest. Steve graciously agreed to carry out an inspection of my boat's charging system. His inspection revealed a very dangerous electrical malfunction. His suggested temporary solution that alleviated the danger of fire, and allowed us to continue our trip. Steve also carefully explained how these issues need to be corrected back at our home marina. I have since met with our marina service manager and was able to explain exactly what happened and exactly how I would like it repaired.
After one consultation with Steve I have a much better understanding of my boat and the its complex systems.
Judge Manning
SDMC Captains' Club member
The Promises
42-foot trawler
Sharon CT
---
Contact Steve D'Antonio at steve@stevedmarine.com.  He is a marine technical consultant (the Technical Editor of Passagemaker Magazine) whom we have used in different capacities for several years. Inquire if he could make space for you in his Captains' Club. The annual fee is well worth it and his communication is excellent, it's like having an engineer looking over your shoulder as he guides you in fixing something, smart 1st investment.
Bev Collombin
Inaugural Captains' Club member
74-foot custom aluminum motor yacht
---
"Fricking amazing. Steve's two-day inspection of my totally refitted and updated boat, revealed 99 items that I had not, and never would have, seen. Left undiscovered, they would have jeopardized the safety, reliability and enjoyment of our "new" boat. These items also were not seen by experienced marine mechanics and electricians from highly reputable boatyards who had been working on my boat for over two years. The value of Steve's inspection is immeasurable."
Larry Hall
Captains' Club Member
47-foot trawler
---
"Sometimes you scare me with how much you know in what level of detail. I can't imagine having anything done on my boat without your participation in the selection of equipment and its installation."
H. Lawrence
Charter Captains' Club Member
---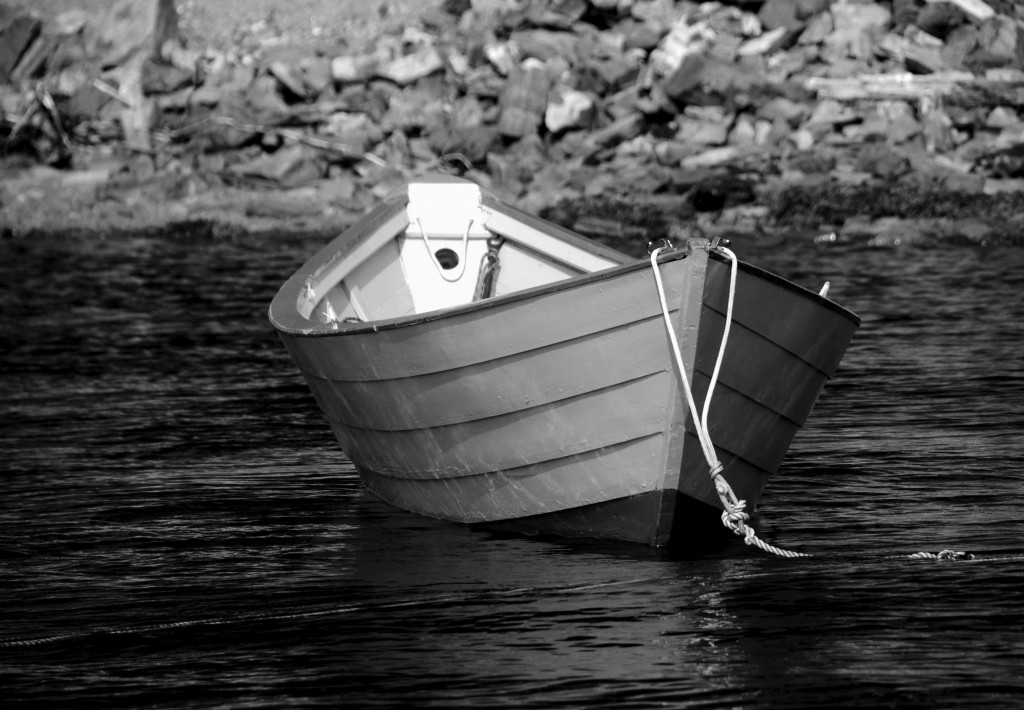 ---
"We hired Steve D'Antonio to review our sailing vessel after attending one of his seminars on common problems in electrical systems. It was the most important decision that we made since the acquisition our vessel, a 12-year-old 52-foot sloop. The boat had been carefully constructed and outfitted, and then sailed around the world. A refit of the boat was already underway when we had Steve do his initial assessment. We thought we knew the boat and what was needed. I shudder when I realize how little we knew and how woefully inadequate two prior surveys were. We were fortunate to consult Steve at the beginning of the refit process. His report was accompanied by more than 250 photographs and provided comprehensive insight into our current systems. His report and numerous thoughtful discussions have transformed the boat. Equally important, we now have confidence in all the systems. During two months that the boat was out of the water to overhaul the engine and driveline we employed Steve to help oversee the process and answer questions; again the service was invaluable. I have never met anyone who has as much practical experience. He combines that experience with the mind of a scientist. He really knows how systems should work. He knows the ABYC standards and is meticulous in his research. Anyone who is considering buying or refitting a boat would be well advised to hire Steve D'Antonio."
Jeffrey Galvin and Teri Franks
S/V Starship
---
"I have been a customer and student of Steve D'Antonio's for over 5 years. I have attended Steve's seminars at many Trawler Fest events and I have always found them to both educational and entertaining. Last year I engaged Steve to carry out an inspection of our four year old Alaskan Trawler. I was surprised and pleased with the level of detail that Steve addressed in his process. He identified many systems that did not meet ABYC standards. He further suggested enhancements to our existing systems that improved their form and function.
I am pleased to recommend Steve D'Antonio Marine Consulting to anyone seeking his services. His marine knowledge and communication skills are second to none. I routinely call upon Steve to advise us on issues that we come across and I always find his responses to be succinct and to the point."
Dick and Jean Citron
M/V Absolutely
80′ Alaskan Trawler
---
"Dear Steve,
As I sit down to write this letter I am enjoying retirement the way Bru and I dreamed of for so many years, on our boat in the Bahamas. I think about how fortunate we are to be here knowing that only a short time ago I was saying goodbye to Bru as he headed overseas to work and pay for the "mile long list" of repairs to be done on our 15 year old boat leaving me as "project engineer" and knowing it was up to me to get it done within the timeframe and budget.
The absolute best thing we did was to hire you as our consultant. You worked tirelessly to ensure I understood the boatyard "talk" and you were there anytime I had a question or concern from Bru that I couldn't answer. You were not only our boat consultant, but my counselor and friend when unexpected issues came to light. When Bru and I first talked about him going overseas and leaving me here to "manage" the refit on the boat, I was skeptical that I could follow through on all the details from a new engine driven charging system, to the latest in electronics and a myriad of other "foreign" stuff like aqua drives, shafts, fire suppression systems, etc. etc.. But you were there – always! If the yard had a question and I didn't know the answer, which was often, all I had to do was talk to you. The best part was you just didn't tell me the answer, you explained it to me in a way I could understand so that Bru and I could provide an answer to the boatyard that worked for us.
There is no doubt in my mind your knowledge and expertise rise above all others in the field. So thank you from the bottom of my heart for your honesty, expertise and friendship. Since we have been cruising, we are often told what a beautiful boat we have. We waste no time in telling them who we used as our consultant and we will continue to highly recommend your services."
Sincerely,
Sandy Brubaker
Onboard M/V Coconuts
---
"Steve's 2 day inspection of our 1998 59-foot cruising vessel found over 130 items to address. We were apparently fortunate, as this was on the low end of his typical inspection results. The boat had recently completed an extensive updating refit when Steve completed his inspection. Eighteen months earlier it had received an outstanding buyers survey, from a surveyor with an well deserved positive reputation. The handful of survey items were addressed shortly after purchase. Steve's systems inspection covers so much more that I would not buy another boat without first completing the kind of inspection Steve offers, on top of a 'traditional' marine survey and engine survey. No doubt when we decide to sell, the money invested will have been a good value."
Don Jones
---
"Dear Steve,
Membership in your Captains' Club Program adds an essential dimension to our boating experience that no one can duplicate. In short, Sandy and I could not have had the success we enjoyed over the last 13 months and nearly 7000 miles without you being [virtually] on board to provide critical help when we needed it.
After nearly two years on the hard for a stem to stern refit under your watchful eye, Deltaville Boat Yard splashed COCONUTS, our 1996 Krogen Express, in early November 2010 and almost overnight, we were gone. With little time for local sea trials and commissioning, and only five hours at the helm two years earlier, we confidently pointed the bow south for the Bahamas. We returned in the spring, and with a stop of only a few weeks for some upgrades and minor repairs, departed in June for the Great Loop. Our plans were ambitious, aggressive, and executed on the run.
We had troubles. Initially, our 1000 amp-hour house bank showed signs of charging ever more slowly. With the phone in my ear and you on the other end, and using new test gear I had never even tried out, you walked me through a trouble shooting protocol and determined our new Balmar Centerfielder and twin regulators were dying. Joint conversations with the boat yard provided them the justification to pursue and receive new units under warranty that I installed on the fly, again with your help, to include review of photos of my work transmitted via email.
You were also there when I heard the noise every skipper dreads, the bang and jolt of a prop under power making contact with an uncharted rock while in the Great Lakes. After emailing you photos of my damaged starboard running gear, you evaluated and determined the seriousness of the situation and provided guidance on repair yards, methods, and quality assurance criteria. The next several weeks were painful, but made much less so thanks to your numerous phone conversations, discussions that included review of repair steps with yard personnel and frequent reassurances with us that everything would be OK. Thanks to you, we disregarded the yard's recommendation to replace the slightly damaged (and nearly new) propeller shaft and opted instead for a repair, which out just fine.
We later experienced problems again with our charging system. I sent you photos of cracks in the epoxy potting and with your direct intervention the manufacturer quickly provided authorization and approval for us to receive three new units, even though they were just out of warranty. This great help on your part saved us $1000.
You were also "on board" providing assistance with our troublesome new nav gear and helping us zero in on the real problems with expert insight and ideas. The nav gear has been a challenge, but your knowledge of and influence with Furuno and Simrad has been quite helpful. Though the real problem, probably an internal hardware defect, has not been definitively isolated, the system is safe to operate and will get us where we want to go until the "gremlin" is found and eliminated.
In closing, Sandy and I are delighted to be Captains' Club members. Your ever calm, cool, and collected approach to problem solving balances my normal "sky is falling" reaction. Your vast knowledge, real time, rapid response, and thoughtful encouragement are priceless and keep us in the boating and cruising community. Thanks for everything."
Sincerely,
Bru and Sandy Brubaker
---
"Avocet is a relatively modest 37-foot cruising trawler. When we retired and began living aboard full time, we engaged Steve to inspect her and to recommend action based on those findings. We got much more than we bargained for.
Perhaps of the most value to us, Steve continually discussed his findings and his opinions with us and educated us; and not just while he was inspecting and taking notes, but over breakfast, lunch, and dinner, as well. He took the time to thoroughly understand the kind of cruising that we intend to do, and he expertly tailored his instruction to our basic level of understanding. That greatly enhanced the learning process for both of us.
During the 2.5 days we were together, he was fully engaged, fully present, and fully focussed on us and our vessel. Considering the demands of his other clients and this age of being connected 24/7, he was the epitome of professionalism.
Steve got to places in Avocet that a person can hardly get to. He took hundreds of photographs and several videos during the haul out, the sea trial, and the on-board inspections. Four hundred and forty-four photographs and three videos were appended to and cross-referenced in the final seventeen-page written report in which Steve prioritized his findings by importance and by urgency. This became our roadmap to make needed repairs, and to refit Avocet for living aboard full time and for cruising safely and reliably.
We thoroughly enjoyed our time with Steve. With his continued guidance, we look forward to growing our knowledge of Avocet's systems and becoming more competent and self-reliant cruisers."
Sincerely,
Dick & Phyllis Hermann
m/v Avocet, Great Harbour N37 
---
The head of my boatyard in Virginia has been Steve D'Antonio. In my 50 years of boating experience I'd consider him to be the smartest, most understandable boat technician I have ever met and his integrity is unquestionable. He has become one of the most admired authors and workshop presenters in the country. I have spent thousands of dollars on refitting my boat and every right decision I made was guided by Steve. I've joined his Captains' Club program and have never questioned its value, I wouldn't cruise without it.
L. Hall
Deltaville, VA