Founder and CEO of Steve D'Antonio Marine Consulting, Inc.
An interview conducted by blogger (www.pendanablog.com) and Nordhavn owner James Ellingford in January 2015
So, Steve, tell us a little something about your cruising to date and where you have been so far?
SDA: I have a passion for off the beaten track cruising destinations and high latitudes, as my readers know.  I cruised in Antarctica and the Falklands aboard an ice-class expedition cruise ship, and cruised aboard smaller vessels in Alaska, British Columbia, Bermuda, British Virgin Islands, Bahamas, the Faroes, the Galapagos Islands, Greenland, Newfoundland, the North Sea, and the Windward Islands.  I've sailed, powered and raced to Bermuda on countless occasions. In 2002 the founder and former editor of PassageMaker, Bill Parlatore, and I made a passage to Bermuda aboard a 30-foot Willard.  To the best of my knowledge it's the smallest inboard-powered vessel to make this trip.  It was memorable, I took to calling it the Vomit Comet because it arced from wave to wave. I have about 50,000 sea miles under my belt on small craft.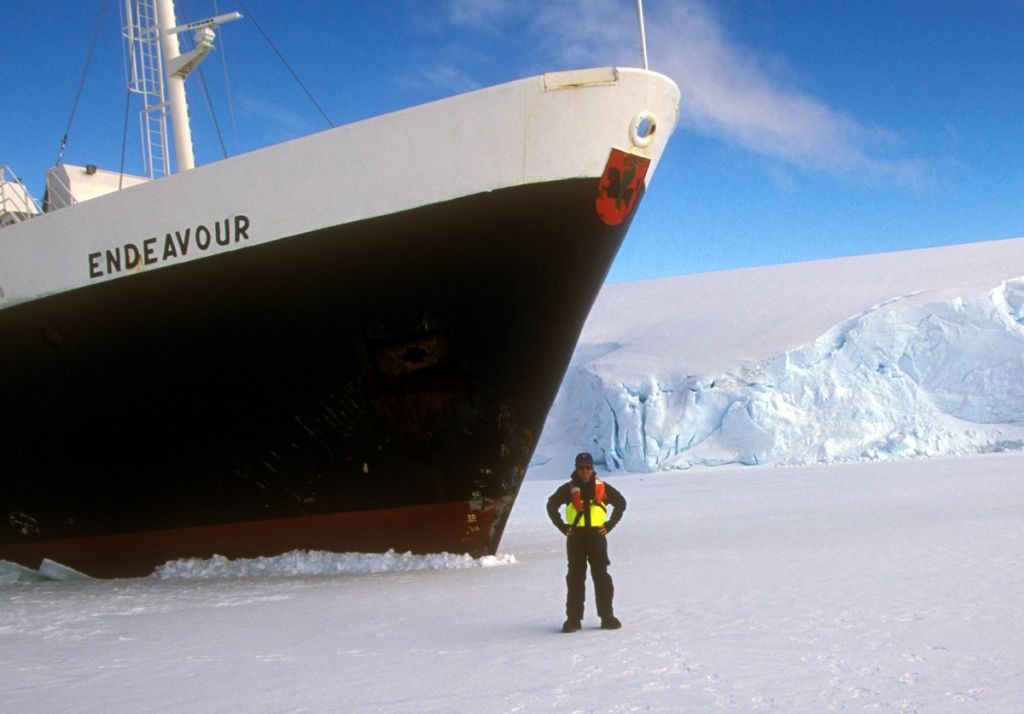 On the ice in Antarctica.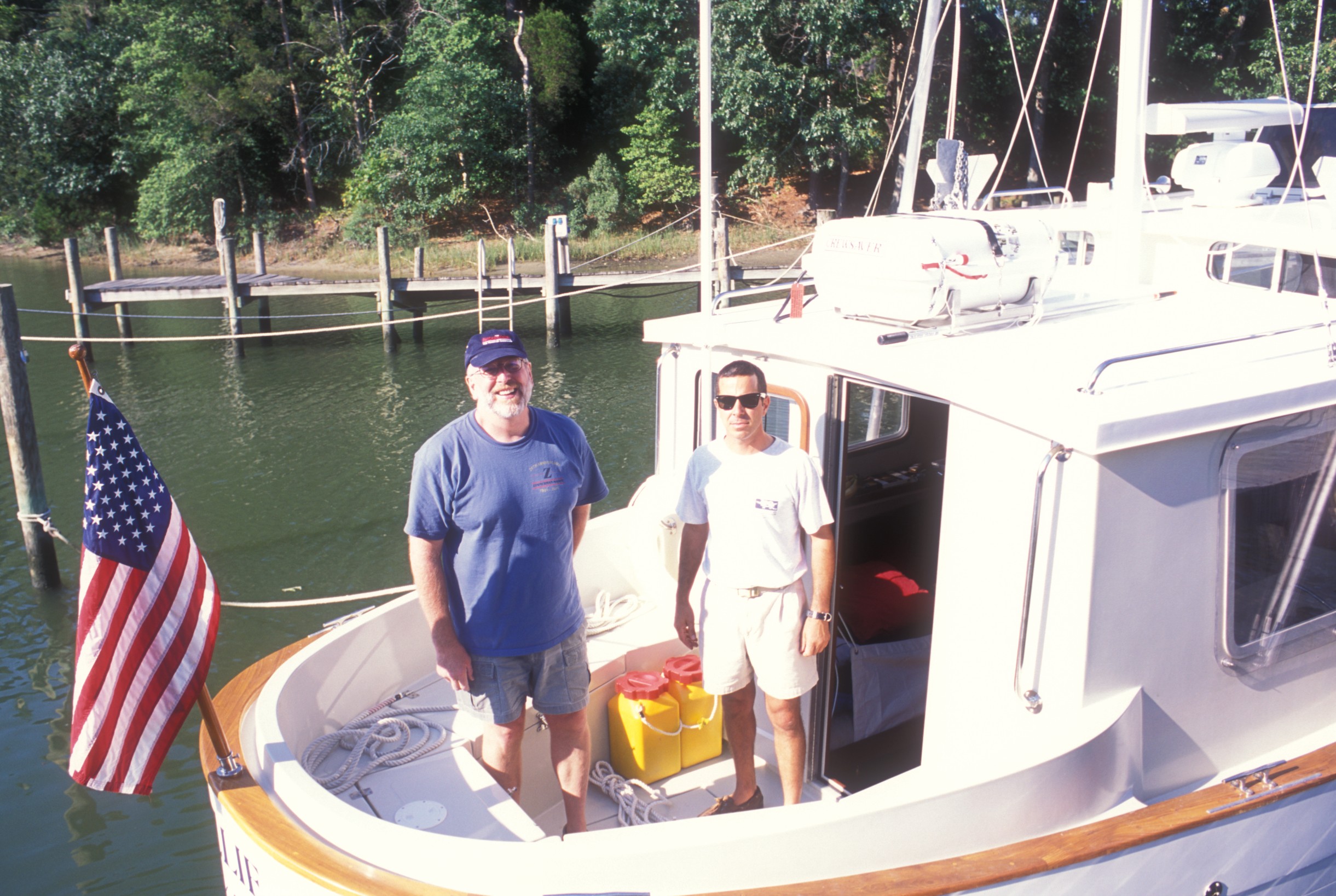 Bill Parlatore, left, and Steve prepare to depart for Bermuda aboard the diminutive "Willie", a Willard 30.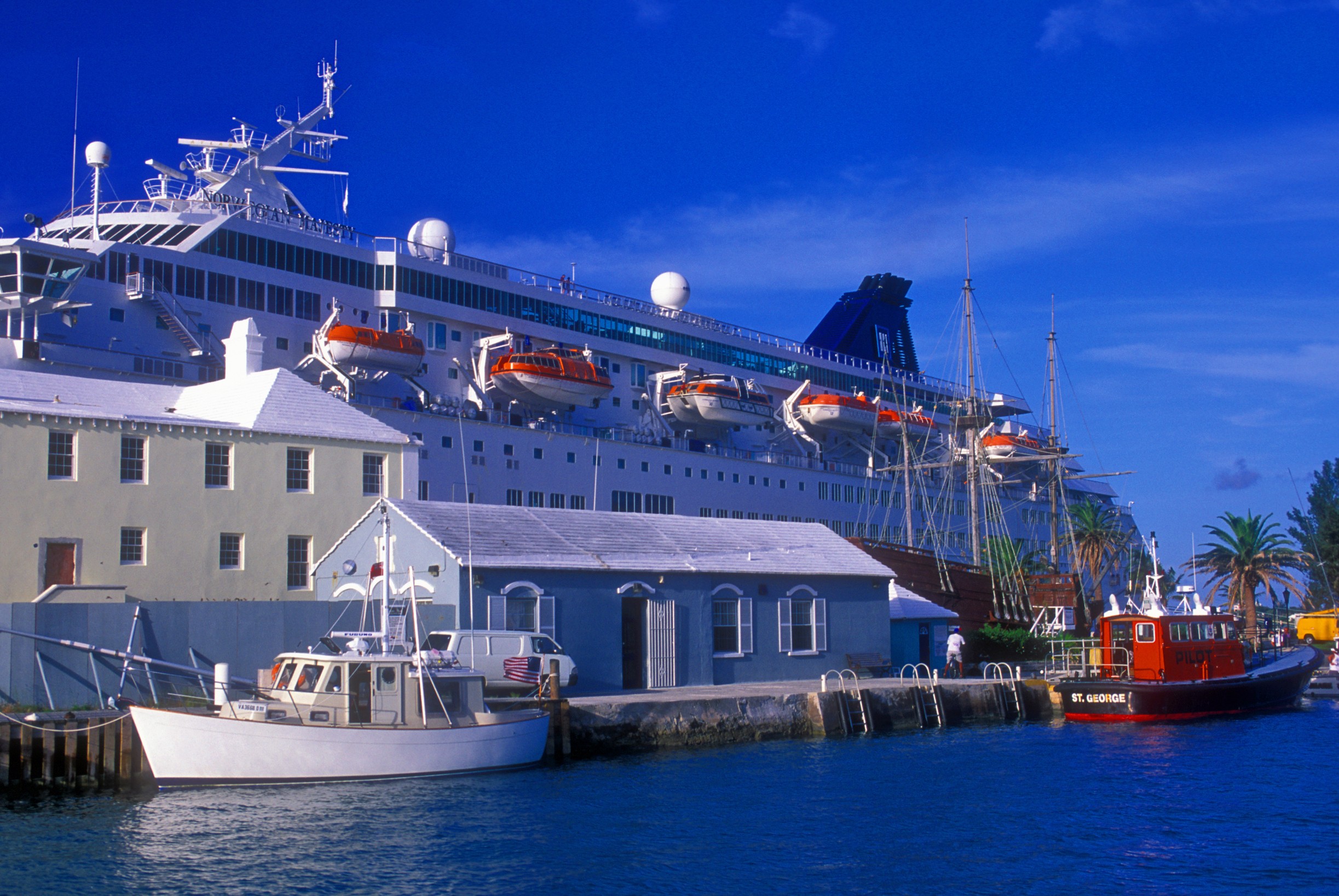 The boat looked even smaller upon arrival.
I understand that you were aboard Shear Madness on their run to the chilly north, what was the best thing about that trip?
SDA: I was a guest aboard a client's vessel for that passage, N68-19 Migration, which cruised in concert with Shear Madness for part of that voyage.  That voyage was pure high latitude ecstasy for me, spectacular land and seascapes, unrivaled visibility when it wasn't raining or foggy, very few people, icebergs and countless photo ops.  An added bonus…lots of beautiful and photogenic sled dogs.
 ..and the worst?
SDA: The guest cabin I initially occupied had a very nice, high end foam mattress.  As much as I've tried, I can't sleep on foam mattresses, they just kill my back.  After three nights of agony I eventually retreated to the saloon settee.  Fortunately my clients, who have become close friends, took pity on me; they allowed me to switch to another guest cabin that was mercifully not equipped with a foam mattress.
You obviously do a load of work on many different boat brands but what is it about Nordhavn that you love?
SDA: For the most part, their approach is businesslike and anything but seat of the pants.  I have spent my career crawling over engines and through bilges, I can spot a, "we'll just put this here, no one will need to get to it, and we'll install this gear because it's new and everyone is writing about it" design a nautical mile away.  These stars burn bright for a time, and then they fade away.  Not Nordhavn, their staying power is for good reason.  While I don't agree with everything they do, and am no doubt a thorn in their side as a result, they nearly always do things the way they do them for a reason, and they are appropriately resistant to change.  For production boat builders, change equates to risk, and it's something to be minimized.  Of course there's a balance to be struck between complexity and reliability, and that's where I try to plant seeds for the new builds or pre-owned vessels with which I work.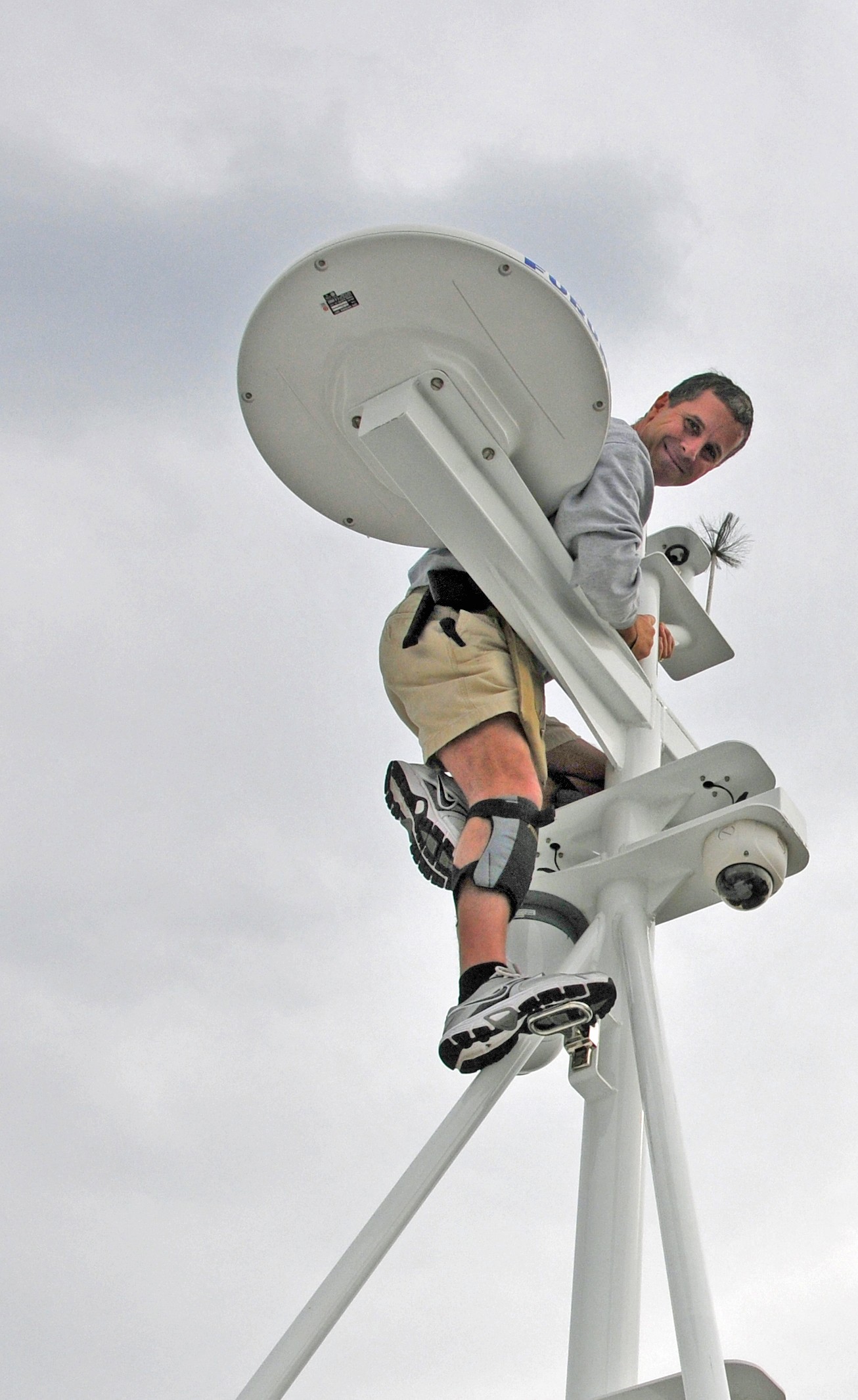 From the top of the mast…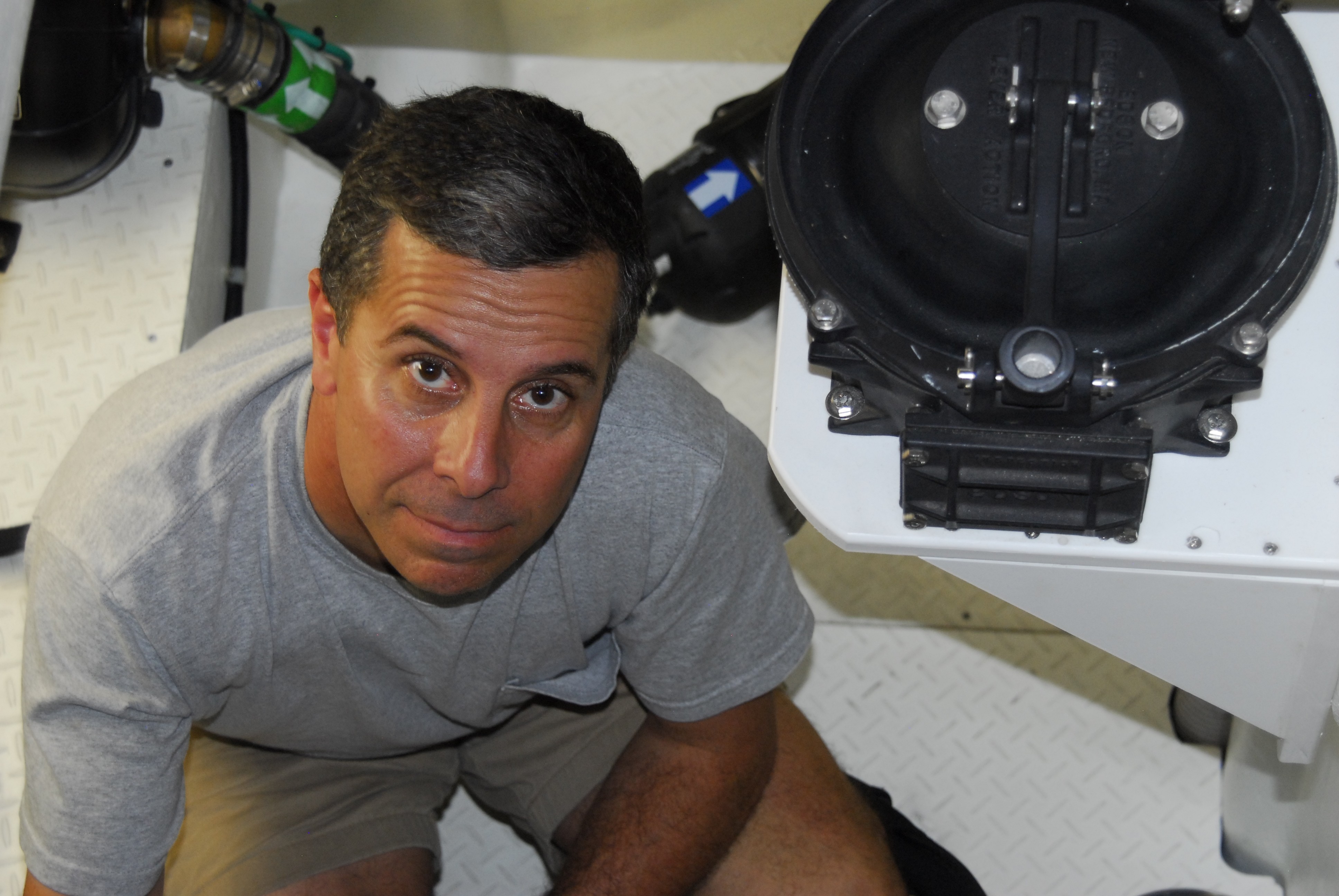 To the bottom of the bilge, there aren't too many parts of Nordhavns, and other boats, I don't enjoy seeing.
What has been your cruising highlight so far?
SDA: There have been so many; I'd have to say Antarctica, with the Faroe Islands as a close second.  Both are enchanting, and years after having cruised there I still have dreams about them.  According to my wife I talk in my sleep regularly, alternating between telling her stories about Ernest Shackleton's Antarctic exploits, he's one of my personal heroes, and the preferred technique for repacking stuffing boxes.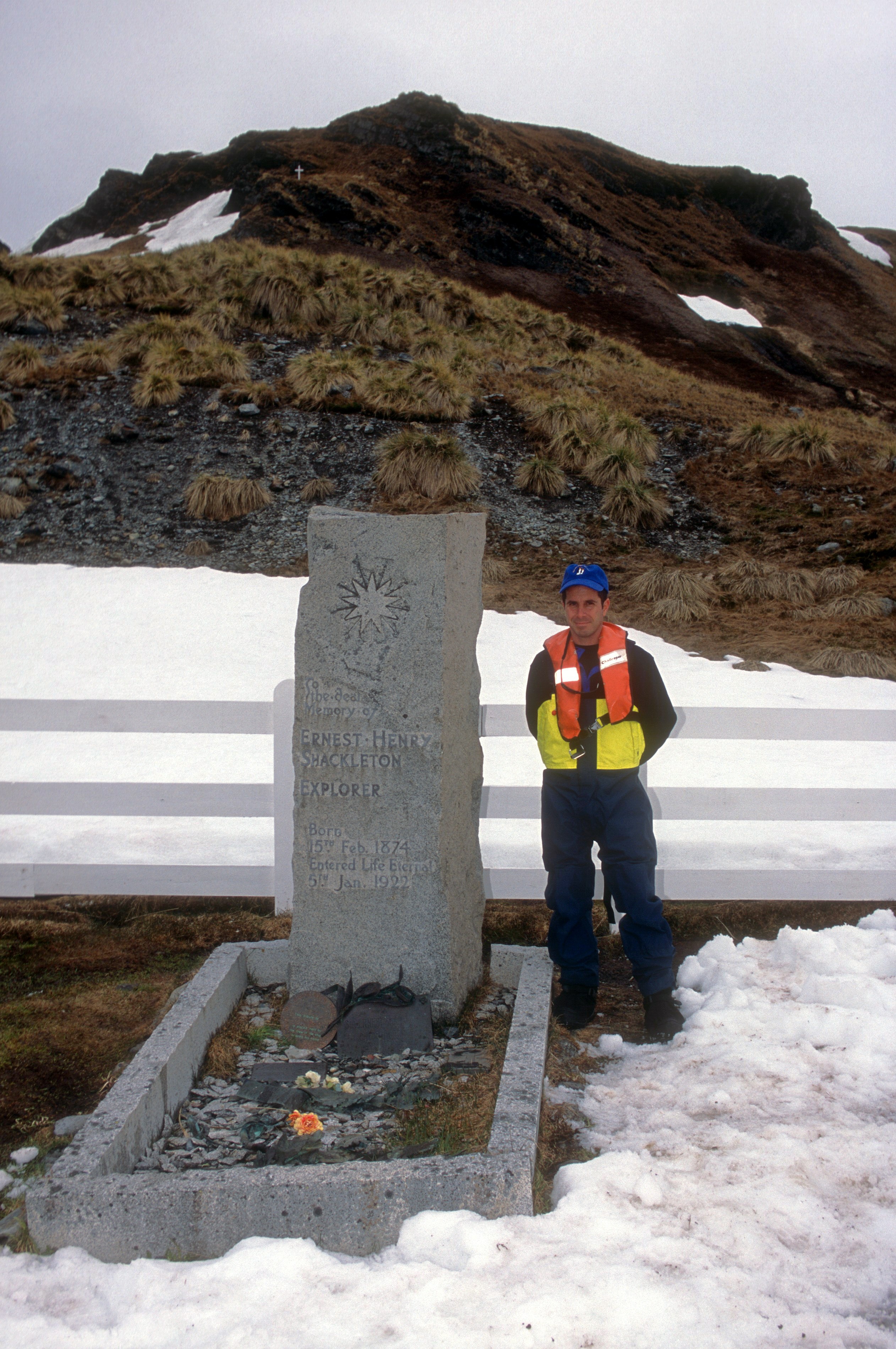 Paying homage to Sir Ernest Shackleton's, at his grave, located at the former whaling station of Grytviken, on the sub-Antarctic island of South Georgia.
Do you have any animals?
SDA: Indeed I do.  Nemo is a rescue mix Australian Shepherd Border Collie.  Prior to that I had a black Labrador retriever named Cherokee, she came to work with me from the time she was about 2 months old.  I've always had dogs, most of whom I've taken to work with me.  When I negotiated employment at a boat yard I ultimately managed for eleven years, I had my employer include a clause in my employment contract that stated I'd always be able to bring a dog to work with me. It was a very stressful job; however, having my dog with me made that stress more tolerable.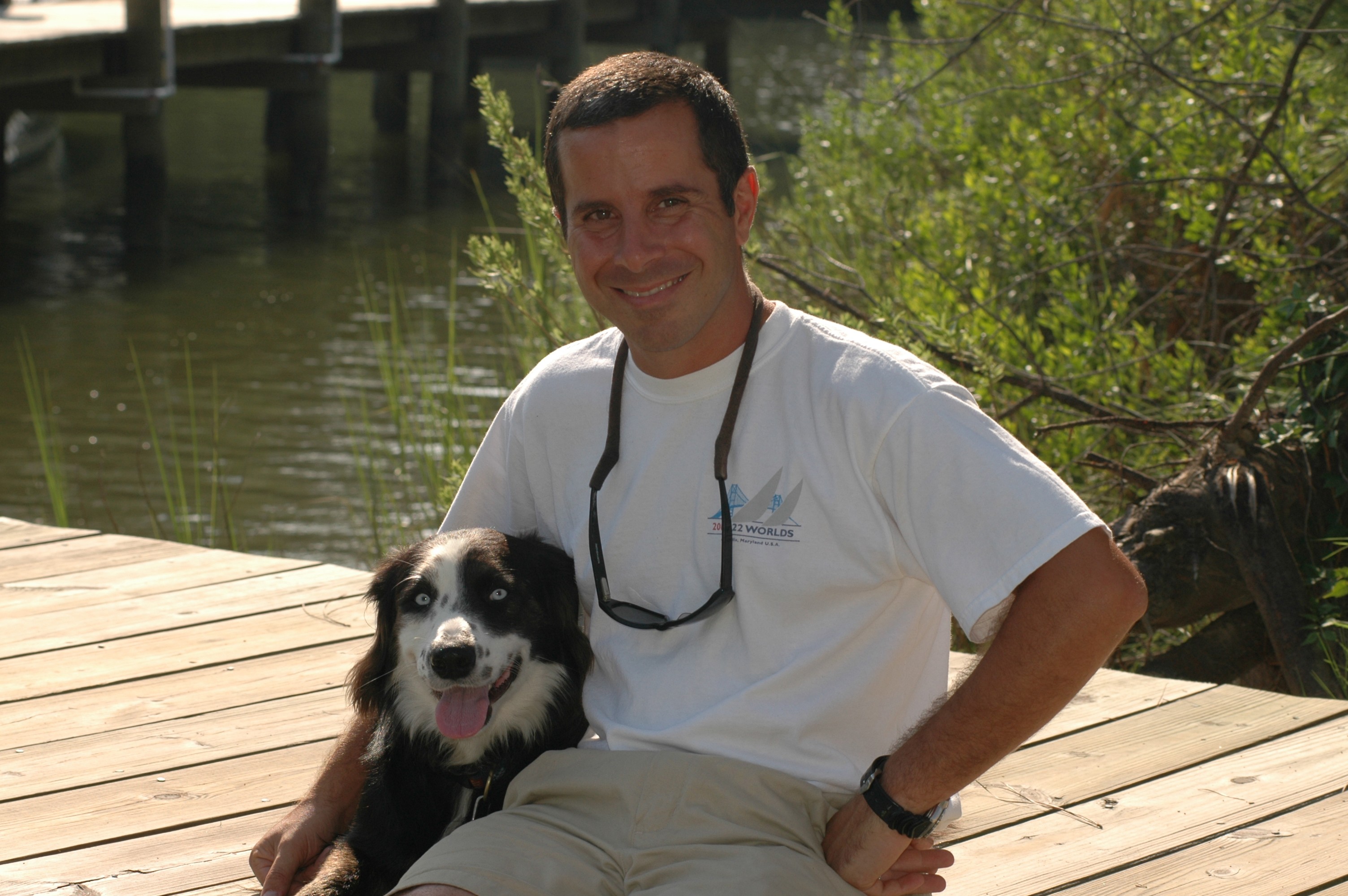 On the job with my trusty companion, Nemo. 
In your past life what did you do or have you always been in the marine business?
SDA: I've been in the trade for 27-years, nearly my entire adult life.  Like so many others in this industry, my interest in boats began at a young age.  Our family bought our first boat when I was about five years old, a well-used 15-foot Larson run about with a 40 hp Johnson.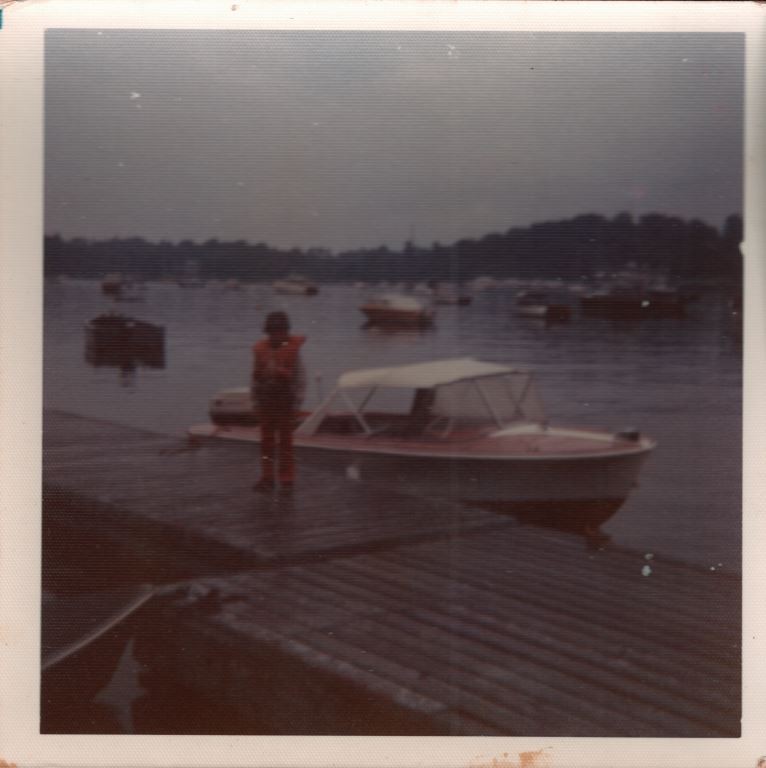 Doing my Gilligan impersonation, while standing proudly in front of our first boat, a 15 foot Larson with 40 hp Johnson, on a gray day in Huntington Harbor. The resolution isn't good enough, but if it was you'd see that the lens for the stern light is actually a baby food jar held in place with electrical tape.  'Jury rig' was the order of the day for our family's early boating (mis)adventures.
We had neighbours who guided us newbies through this process; they were the quintessential boat owners of the day, a family of four they had an immaculate, gleaming white plywood Chris Craft cabin cruiser, every inch of which sparkled, including and especially the engine.  He was a former coxswain in the navy, piloting landing craft in the Pacific during WWII.  He was Popeye incarnate; there was nothing he and his wife didn't know about boats, which was a good thing because our family knew so little, we were in desperate need of an example.  It seemed we were always learning the hard way, our boat sank in its slip once, our oars and fuel tank would get stolen, my dad leaned overboard one day and lost his wallet and watch.  Most memorable for me, however, was the ignominy of powering back into the harbor after a day on the water, in our new "larger" 16 foot run about with its more powerful 55 HP Evinrude, in reverse.  The electric shift would fail periodically; it would stay in whatever gear you were in at the time.  We were towed in several times of course as well.  I'm convinced, however, that these challenges, and the helplessness my family felt as a result, inspired me to become a gearhead.  For the most part, however, we had good times and great memories, we water skied, picnicked on the beach and just had a ball.  For a kid, it was heaven.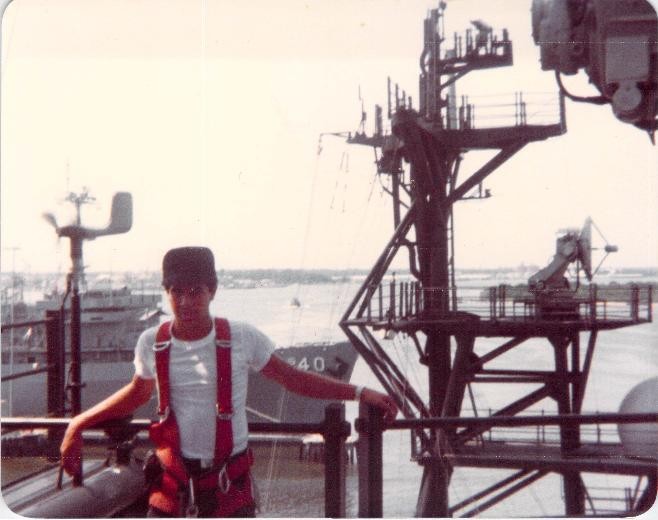 As a 14-year old Sea Cadet, aloft aboard a destroyer in Charleston, South Carolina.  Even then I was looking for problems.
During my junior year at Boston College I came across an advertisement in the student centre for a program called Sea Education Association, or SEA.  Located in Woods Hole, Massachusetts, the organization ran semester-long sail training programs using their1962, 120-foot steel staysail schooner as a classroom, with graduates receiving a full semester's worth of credit.  I read the program description and was hooked, it sounded like high adventure and a perfect way to cap off my college career.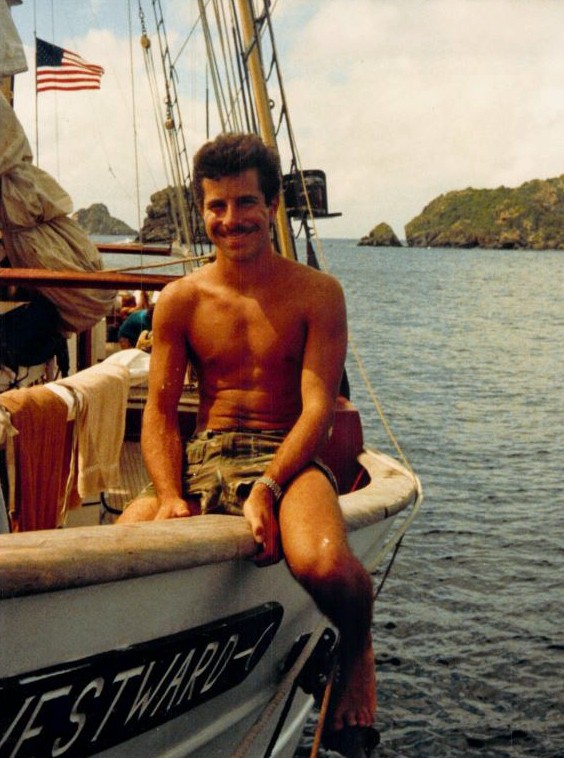 Semester at Sea aboard RV Westward; It was no picnic, salt water showers, term papers, biology, celestial navigation and sail handling exams, however, it also cemented my path toward the marine industry, without it I wouldn't be where I am today.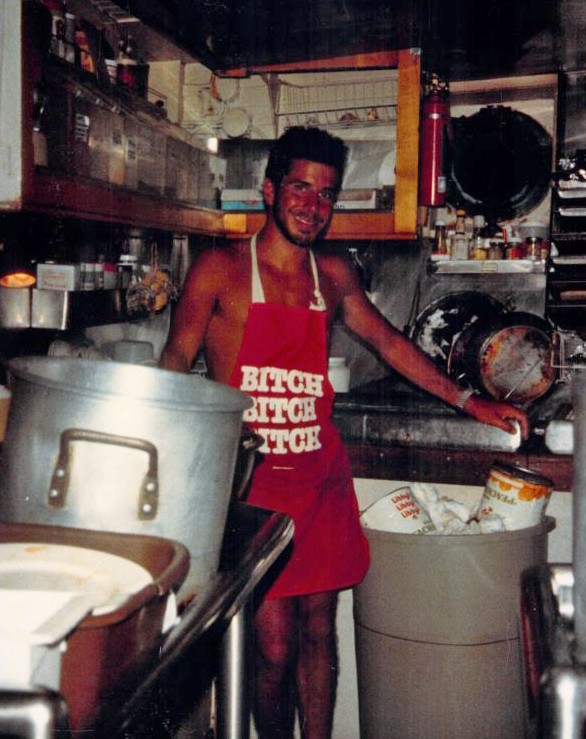 And of course there way galley slave duty…
I pitched my parents on it and to my great relief they agreed to let me go, and pay for it, during my final semester.  The ship, R/V Westward, sailed from Cape Cod to the Virgin Islands via Bermuda (without stopping here, the captain opted not to, he said because he was sure if he did most of the students would have disembarked, never to return, the October passage up to that point was miserable) and Grenada.  It was a life changing three months during which I learned a great deal about seamanship, celestial and coastal navigation and how to work with a close knit crew.  Not surprisingly I befriended the engineer and thus spent a lot of time in the engine room, with its original vintage MaK air-start propulsion diesel and GM manually governed generator.  He gave me a few tasks, which I presumably performed well because he called me a 'gearhead', the first time that title had been bestowed upon me.  I've worn it as a badge of honour ever since.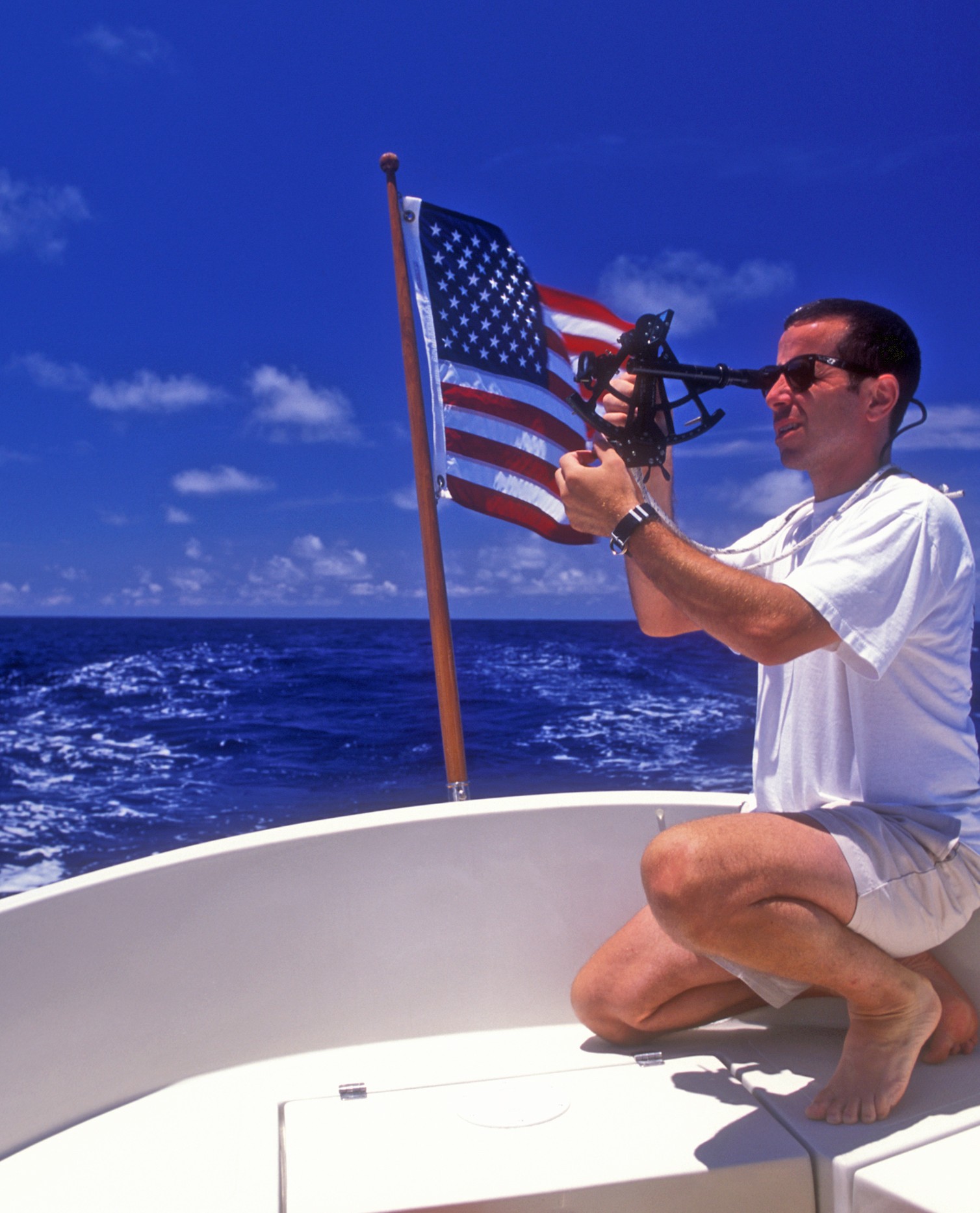 Learning celestial navigation aboard Westward opened up a variety of offshore opportunities, primarily aboard racing sailing vessels.  The best part, the navigator stands no watches.
After graduating I initially worked for a commercial electrical contracting firm, which belonged to my fiancé's father.  It was a great job and he was very good to me; however, it was dreadfully boring.  After nearly a year I resigned and broke off the engagement, both of which ended amicably and for the best.  I then went to work for my brother's New York City law firm.  I had no burning desire to be an attorney, however, as the saying goes; it seemed like a good idea at the time.  By the third day I realized I'd made a grievous error, the scene just wasn't me, now I was bored and miserable.  Still, I plodded on, I studied for and took the LSAT and applied to law school, but my heart wasn't in it.  During my lunch breaks I used to walk a few blocks to New York Nautical Supply.  There were once scores of these shops in lower Manhattan, supplying ships with charts and nautical instruments, and this was the lone survivor.  Standing amongst sextants and sight reduction tables I felt at home.  I struck up a friendship with one of the owners, a Scotsman called, what else, Scotty.  One day, after being on the job for nearly a year, I shared with him my dilemma and in his brogue he said, "What would you want to do that for, it sounds too much like work to me?"  He was right, but I didn't know what to do next. 
Fate then smiled upon me, a friend of another brother, called me, having been alerted to my intense unhappiness in the legal profession, and said, "I'm starting a marine repair business, would you like to…", and before he could complete the sentence I said "Yes!".  A few days later I submitted my resignation at the law firm, much to the chagrin of the "boss", my attorney brother.  He looked at me incredulously and said "What are you going to do?!" 
When I responded, "I'm going to be a marine mechanic", his jaw dropped, it was one of the few times I ever recall him being speechless. That was 1988.  I worked in the trenches turning wrenches for the next six years, as a marine mechanic and electrician. I made it a point of almost never saying no to a job, even if I didn't know how to do it.  Once I committed I'd scramble to buy service manuals or microfiche.  This was pre-Google, books were still the primary means of learning a skill on your own.  As a result, to this day, I have a huge collection of factory service manuals from Mercury, Evinrude, Perkins, Cummins etc.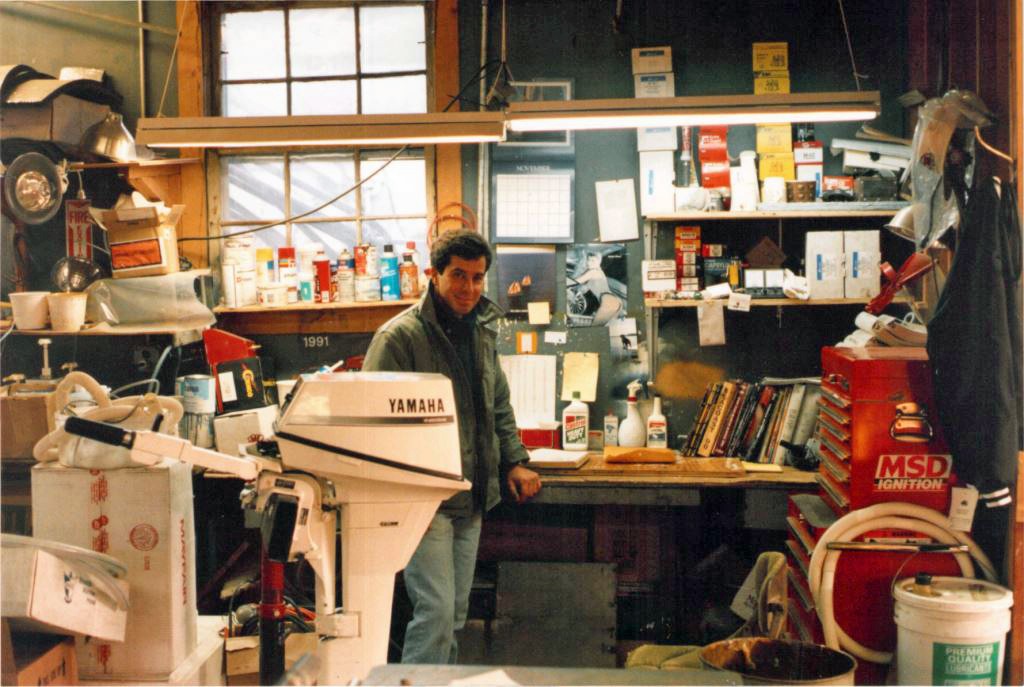 I absolutely revelled in working as a marine mechanic and electrician.  The field of fulfilling employment for a gearhead-intellectual is narrow indeed.  I found it in the marine industry.
I clearly recall a few months after starting this new career, it must have been November, huddling behind an outboard motor I was winterizing, snow was blowing horizontally, I was ducking down in its lee for protection as I removed spark plugs. I thought to myself, 'I love this, how lucky am I, I'm getting paid to do this', and I've felt that way ever since.   I ultimately went on to manage a boat yard in North Carolina, then a custom boat building and refit yard in Virginia for the next thirteen years.  In 1992 an acquaintance shanghaied me into writing an article for a sailing magazine on marine electrical systems; I was reluctant to say the least and never would have volunteered, I had too much respect for him, he was an author and circumnavigator, and didn't want to let him down, thus beginning my literary career.  Several thousand articles and columns later hardly a day goes by that I don't write something for print.  Shortly after that I delivered my first lecture at the Mamaroneck Yacht Club, in New York, using a slide projector and index cards for prompts.  I've never looked back since then, and never regretted leaving the law firm.  I've had some bad days, however, I've never had a dull day in the business, and I absolutely love what I do.
Steve, if there is one thing boat owners do that irritates you what would that be? 
SDA: Failing to ask those in the industry, boat yards, contractors etc. for quotes on work that is to be performed.  Getting blindsided with unexpectedly high invoices is the most common business-related complaint I get from my clients and readers.  Then, fail to familiarize themselves with their vessels.  I often tell boat owners, 'if there's something on your boat, a piece of gear, valve or switch, you can't identify, you have some work to do, nothing should be a complete mystery, even if you don't know exactly how it works, you should know what everything does'.  
Onto irritating things, have you ever run out of something while at sea that has caused problems?
SDA: Who hasn't?  Several years ago my wife to be and I were transporting a vessel the yard I managed had built, it was a lovely Bruce King-designed, 57-foot, cold molded wishbone ketch.  We made a little three day vacation of it, sailing south through Chesapeake Bay.  As summers there often are, it was windless, so we motored much of the time.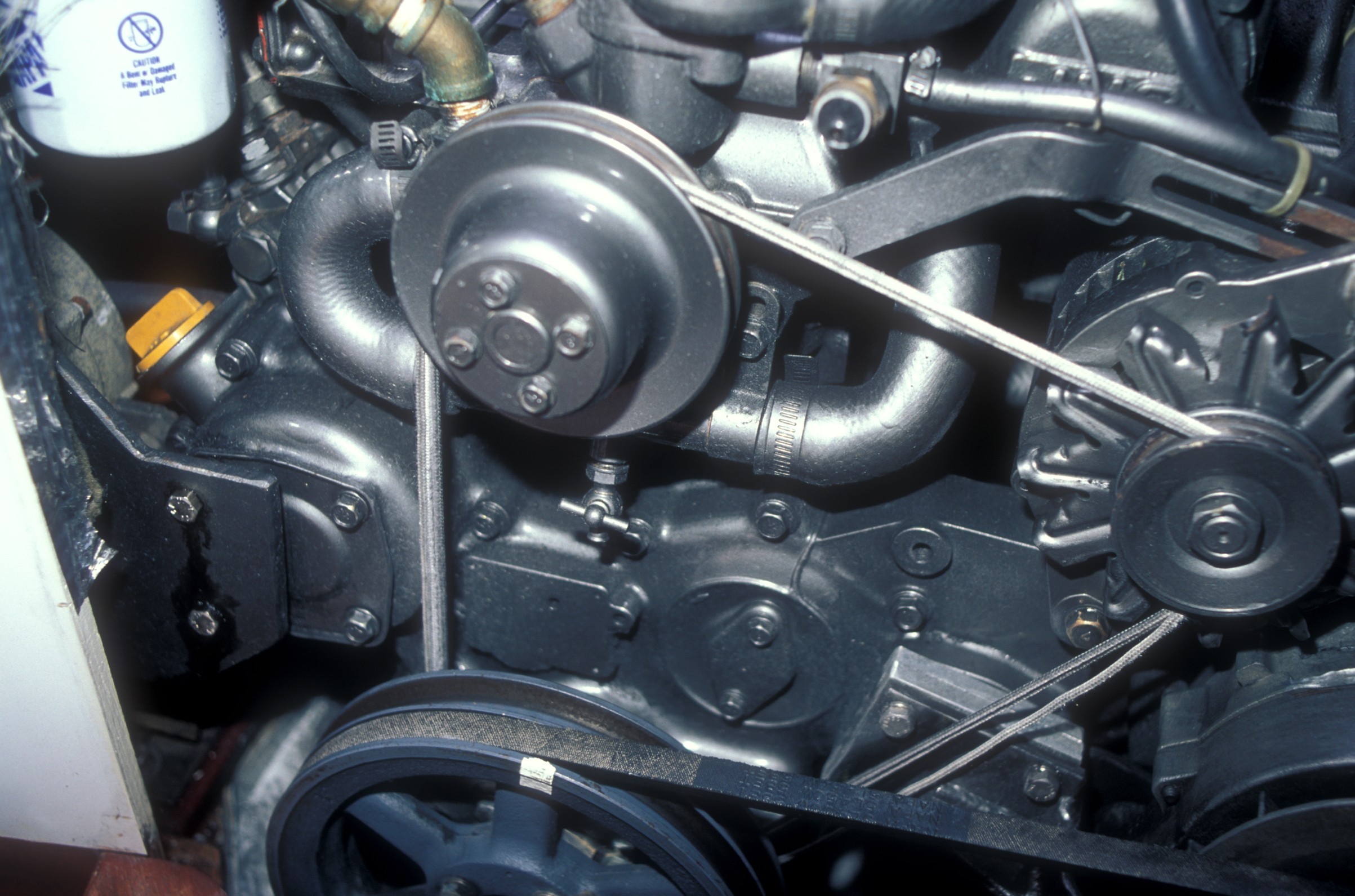 The jury- rigged flag halyard fan belt. 
At one point the fan belt broke.  I shut the engine down, dug out the spare and my tools, only to discover it was the wrong size.  I made one out of a flag halyard, some wire ties and electrical tape.  Each one would last about two hours, at which point it would fly into pieces and I'd have to reeve another.  The lesson was clear, never assume a spare part is right unless you've confirmed it, and always carry plenty of jury rigging supplies.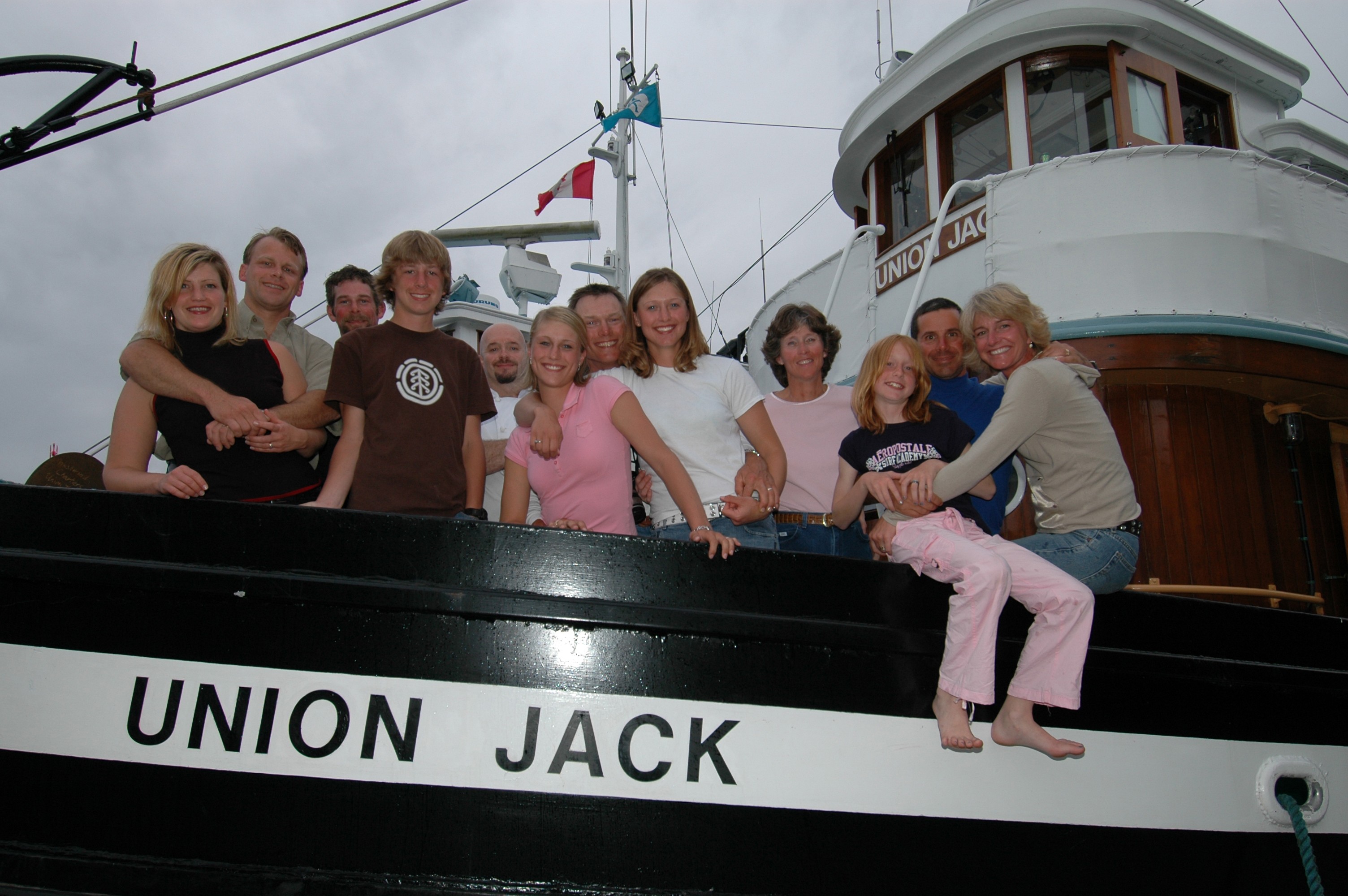 Most of my vacations are "working", here with my family, my wife Sandy, me and my daughter Katie far right, and my son James fourth from left, aboard the 70-foot wooden tugboat Union Jack.  It had been converted to a luxury fishing charter vessel and cruised British Columbia.  We spent a week aboard and had the time of our lives, I then wrote an article about the cruise.  The vessel had its original gargantuan Union Diesel, 25,000 lbs, 400 rpm, 400 hp, an open valve train and immaculately kept.  I spent a lot of time in the engine room.
What percentage of your work is new boat inspections Vs old boat refits?
SDA: It ebbs and flows, however, generally, new build consultations and new vessel inspections probably account for 30% of my time.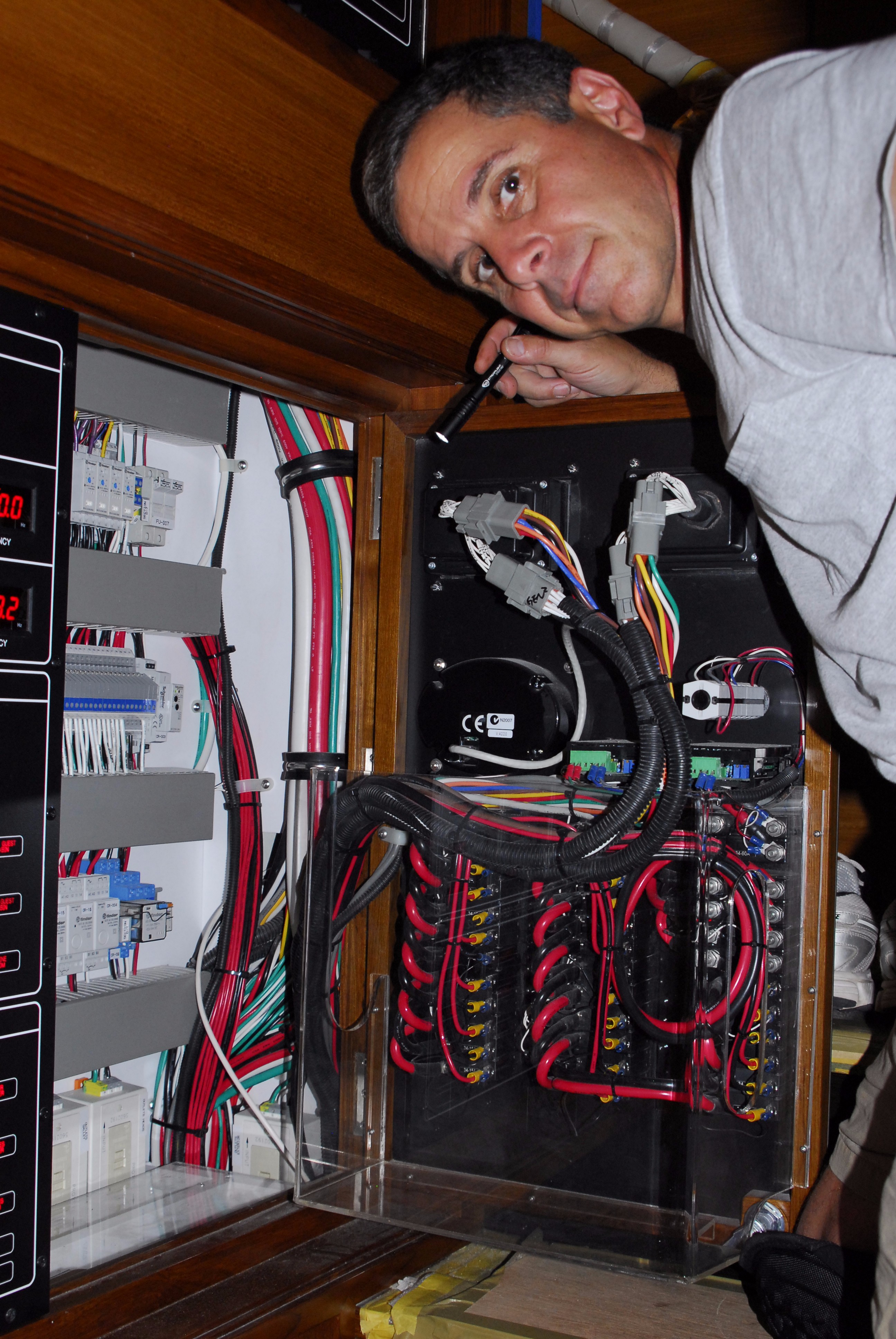 I love crawling through boats looking for issues and problems, as well as for examples of superior craftsmanship.
I know that your moto is "To Bring the Fun Back to boating by making our boating experiences safer, more reliable and less costly." But how do you make this a reality?
SDA: This is one of the most enjoyable questions I'm asked.  In short, by empowering boat buyers and boat owners with knowledge, and thereby instilling in them the confidence they need to make informed decisions.  When I poll my clients about what concerns them the most about boat ownership, the majority invariably point to unexpected cost, buying a lemon, and fear of not being able to deal with failures.
Steve, what is the most common mistake boat owners make on the maintenance side of things?
SDA: Waiting for gear to fail, rather than maintaining it per the manufacturer's guidelines.  I realize very few owners do this intentionally, when gear fails and I note it was as a result of a lack of maintenance, many are genuinely surprised.  It's challenging to keep up with the maintenance requirements of all the gear found aboard the average serious cruising vessel, and most yards and contractors can't be relied upon, nor should they be, to alert owners to all predictive maintenance.  This responsibility falls to the owner, and it is for this reason that I am a proponent of Wheelhouse Technology's maintenance program.  And, failing to carry out, or dismissing the validity of, fluid analysis.  In defence of those who don't attach the importance to fluid analysis it deserves, precious few in the industry are trained to interpret the results, and thus most folks simply look for the red flags.  If there are none they assume everything is OK, if there are flags, they assume, or are told, the report is inaccurate and another test should be carried out in 50 hours.  They don't check the accuracy of the data supplied to, and then from the oil analysis lab.  75% of the reports I review contain flawed data, making the results suspect.
If there were three things that top your list for maintenance what would they be?
SDA: Regular fluid analysis, including crankcase oil with every oil change, transmission oil with every crankcase oil change, hydraulic fluid and coolant at least annually, every six months for full time cruisers.
Shaft alignment and running gear inspection, if you've never checked this, or had it checked by skilled folks who understand how to do it properly (there's more to it than simply inserting feeler gauges into coupling gaps) during your ownership of a vessel, do so.  Many of the vessels I inspect suffer from improper shaft alignment, worn shaft bearings, inadequately adjusted or cooled stuffing boxes and/or bearings, deteriorated stuffing box hoses and clamps, incorrect grade or improperly torqued coupling fasteners.
Make certain each primary fuel filter is equipped with a high quality (sadly this means not the one from Racor) vacuum gauge and water in fuel sensor.  Make sure you are comfortable changing the primary fuel filter, secondary fuel filter, raw water pump impeller and belt on every engine aboard.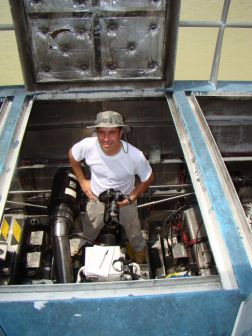 Inspecting vessels for the Smithsonian Institution in Panama.
Tell us a little about the invitation only Captain's Club that you run?
SDA: In fact it's far from invitation only; although membership is limited, anyone may take advantage of this program provided there are vacancies.  It is an annual membership, providing access for members to me via voice and e mail, without a limitation on the time of volume of contact.  A full page on my website describes the program; however, in short, it's designed to provide peace of mind and technical support to vessel owners and cruisers.  In 2015 SDMC will introduce a web page, which will be accessible only to Captains' Club members, it will include recommendations for approved and vetted products, service providers and manufacturers.  I provide this resource to members now; however, it's on a request basis, while the web page will be accessible at any time.
Would you describe yourself as more hunter or more gather?
SDA: Hunter.  I left a secure, fulfilling, well-paying job managing a busy boat building and refit yard.  I loved my work, and looked forward to going in every day.  Yet, after eleven years I wasn't an owner and couldn't become one, so I resigned to start my own consulting business.  I took a similar path with my resignation from PassageMaker in 2014.  I crave autonomy and freedom to conduct my business as I see fit, providing my clients and readers with the very best and highest quality product, over which I have control, and to not hold
back when it comes to sharing my opinions, of which I have no shortage when it comes to the marine industry.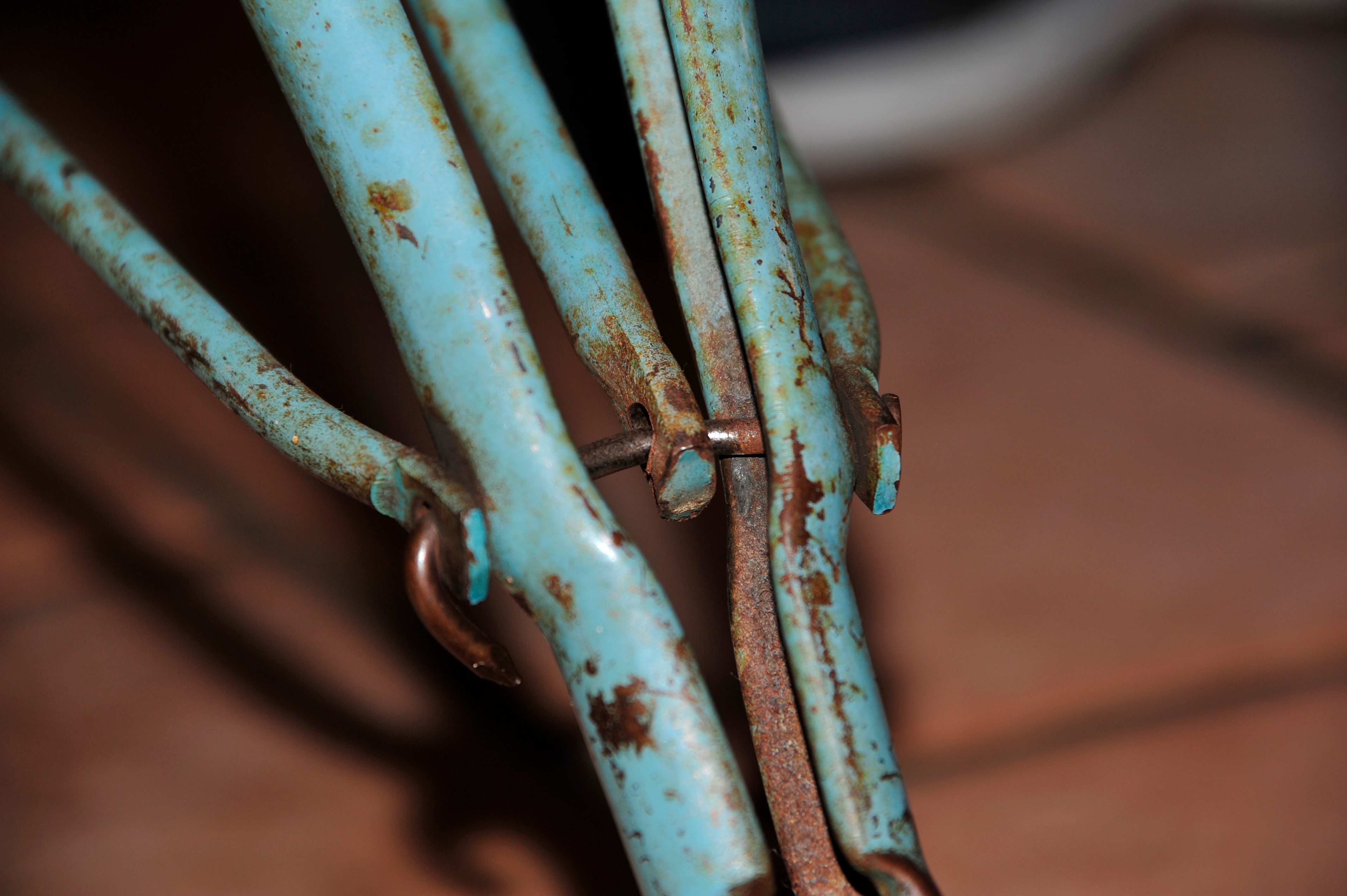 One of my earliest repair projects, my mom's ironing board.  It's not ABYC compliant but after 44 years it's still going strong.
If you had a boat what would you call her?
SDA: Restless
Why would you call her that?
SDA: Because I'm never finished looking for ways to do what I do better or to pursue my interests.  At this stage in my life, I'm 50, I have one primary worry, I won't have enough time to do all the things I want to do.
What's the funniest thing that has ever happened to you while at sea or while working on a boat?
SDA: I was cruising in Newfoundland a number of years ago aboard a sailing vessel.  We had ventured out on a leg of the passage, and then turned back because the weather had deteriorated so badly.  It was a crew of three, one of whom was too sick to stand watch.  I was sick too, but I knew that if I didn't share in the watch standing we wouldn't get safely back to port.  I had been at the wheel in cold rain and darkness for about three hours; I was chilled, to the bone, sick and dead tired.  I ran below to look at the chart and noted that the buoy marking the entrance to the harbor had a bell, I returned to the cockpit and strained my ears listening for its peal, I was willing it to ring so we could drop anchor and go to sleep.  As I stood at the wheel, rain dripping off my porkpie hat onto my freezing wet gloves, fog swirling around me, I heard the bell, and to my shock and horror it sounded as if we are about to collide with it, we were right on top of it, my heart skipped a beat, and I thought, 'how could I have missed it, why didn't I hear it sooner, I'm going to poke the bowsprit of my friend's boat right into a 2000 pound buoy!'.  Then I realized, it was simply the ship's clock that had struck.  In my fatigued state, my ears and brain registered a bell, but not its Lilliputian intensity.  The lesson for that day, one to which I'd be exposed many times in my career, fatigue can have an amazing and debilitating effect on one's mind and senses.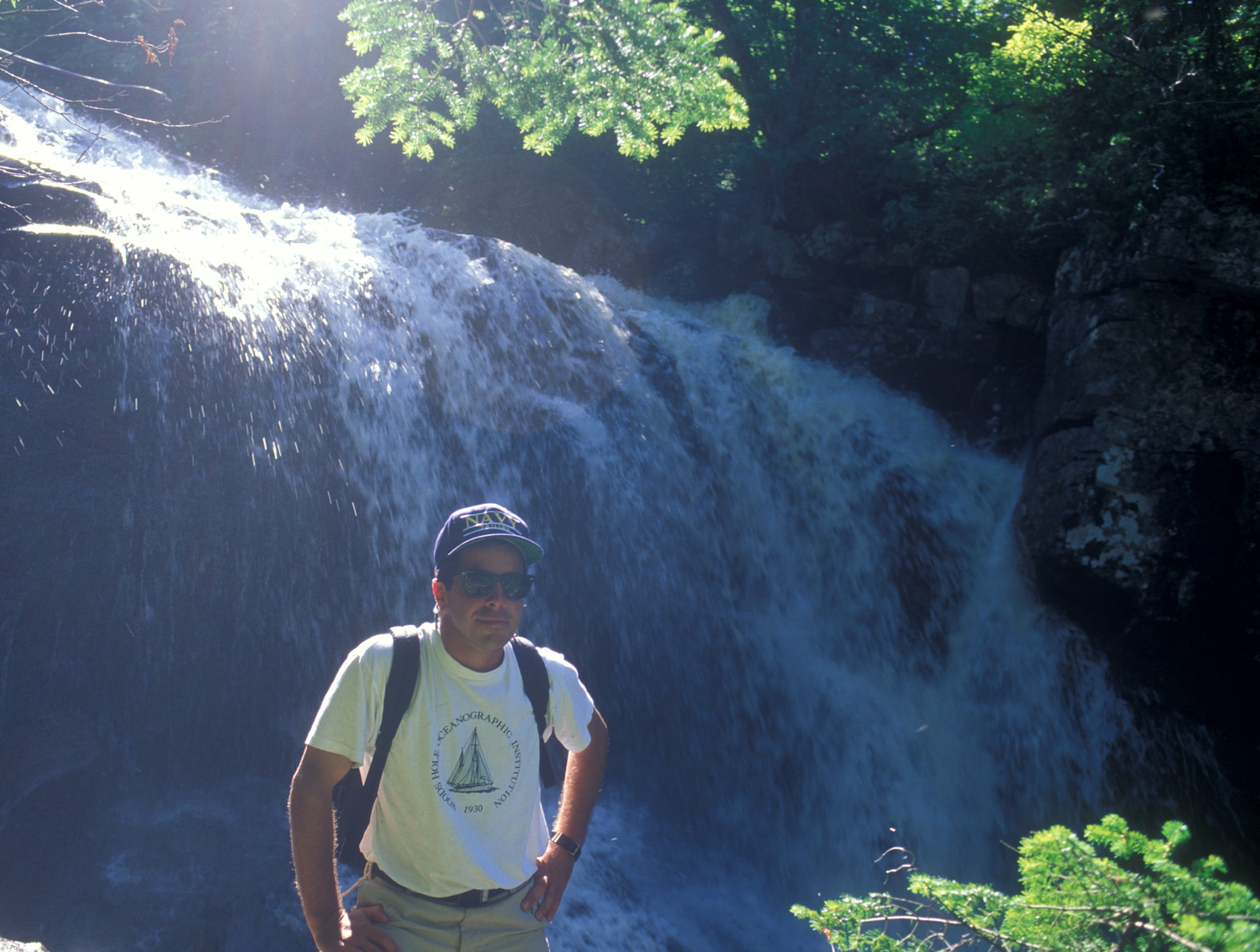 Hiking in Newfoundland during a cruise aboard a 47-foot sloop.  Pre-GPS, it was among the most challenging navigation I've ever encountered
I went aboard a boat to work on the galley sink drain one time and when I touched it a bat flew out.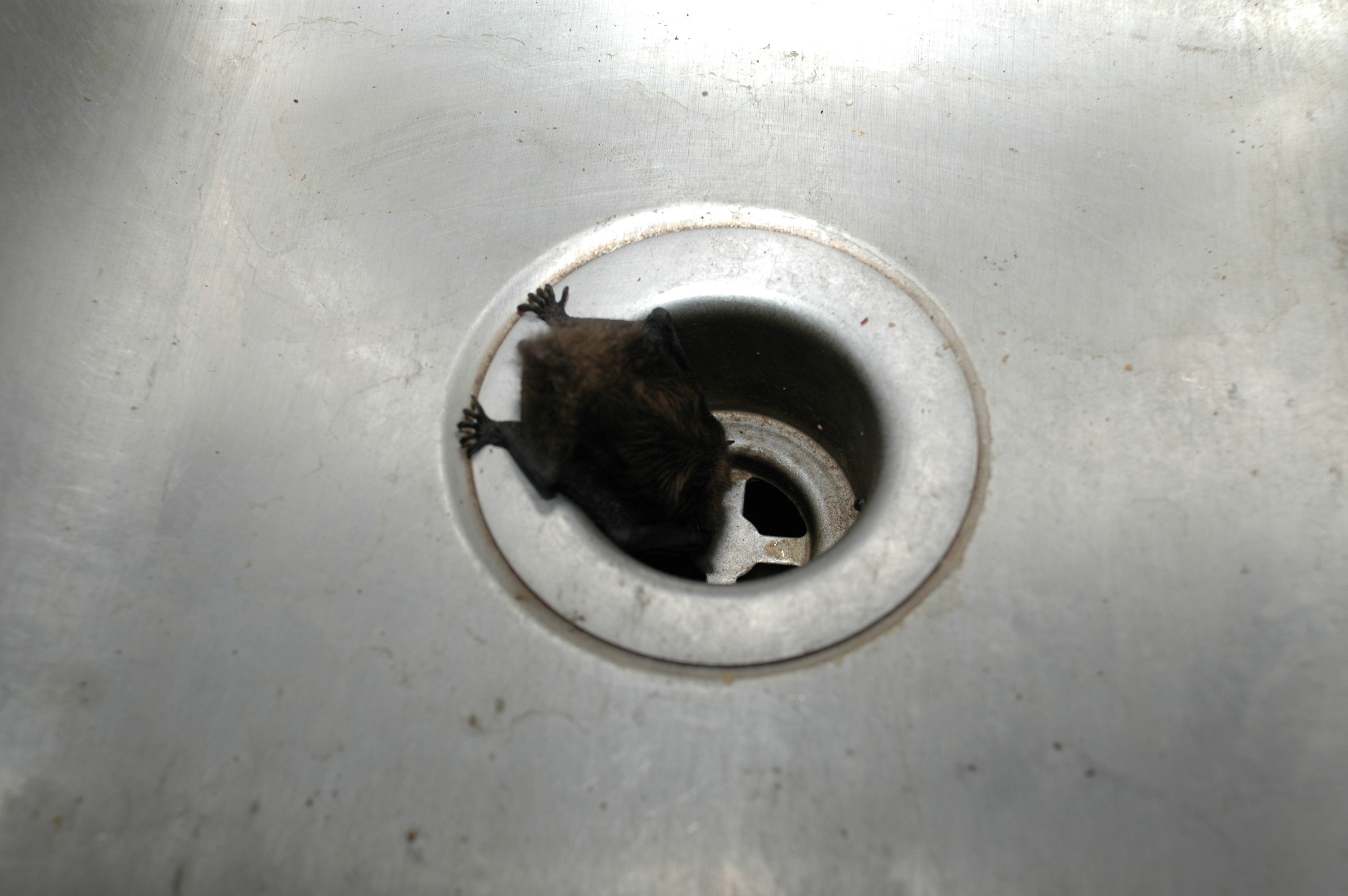 The bat…
What's the biggest mistake you have ever made on the water?
SDA: Excluding running aground?  Seriously, I was once forced to change a primary fuel filter while underway, in extremis; I've mentioned part of this story on the NOG in the past, under the 'you can do it in less than 60 seconds if sufficiently motivated' category.  I was aboard a boat that was passing in front of, well in front of, the Staten Island Ferry.  As the boat I was aboard crossed its path, the engine began to sputter.  The helmsman looked at me and just raised his eyebrows, as if to say, 'I'm just driving, you're the gearhead'.  I looked at the tachometer needle and it was bouncing around 500 rpm, I was surprised the engine hadn't stalled.  I instructed my companion to throttle back and shift to neutral.  He looked at me and then at the ferry, no words were necessary.  I said "I know".  I ran below and sure enough the filter was clogged, I don't recall the vacuum gauge reading but it was high.  Fortunately, or so I thought, the filter was a tandem so I quickly threw the vale 180° and then ran back to the helm while shouting, "Go, go, just give it throttle!".  The ferry was now sounding its whistle.  The helmsman complied, advancing the throttle all the way forward, the engine roared life, the stern dug in, I exhaled, and then all was silent, the engine had stalled.  Again he looked at me, but this time he said, "What do we do now?!"  I ran back to the engine room and spun off the offline filter lid and pulled out the element, it was as black as coal and impacted with what looked like roofing tar.  I grabbed a spare element from the shelf over the fuel tank, ripped the box open, slammed it into the housing, swung the valve around and prayed that the level of fuel in the tank was high enough to gravity feed, and displace the air I'd let into the housing.  It was, fuel overflowed as I spun the lid back into place, and I switched the valve back to that filter.  I once again vaulted back to the helm and said, a little less confidently, "Try it".   My now very frightened shipmate hit the start button, the engine coughed and wheezed at first but then caught and ran; he shifted into gear and throttled up.  I recall feeling the bow wave from the ferry lift our stern; I suspect the ferry had already altered course and wouldn't have run us down, however, it probably cleared us by no more than 50 yards, it felt much closer, far too close for me.  My mistake…the standby filter in the tandem was as clogged as the one we were operating on; we, I got underway aboard a vessel I didn't know without making sure both filter elements were clean. 
Are you scared of spiders?
SDA:  No, much to my wife's chagrin I've saved many from her broom and shoe.
What's your favourite photo ever taken while at sea and why?
SDA: That's a difficult question to answer, as my maritime stock photo library numbers in the hundreds of thousands.  I was fortunate enough to fly out to an aircraft carrier at sea and spend a few days aboard.  I was still shooting film back then and probably shot 30 rolls in two days.  I was able to stand between the bow catapults and photograph aircraft as they were launching.  I then stood aft adjacent to the arresting wires and was able to capture aircraft as their hook caught the wire.  It was exhilarating.  From a yachting perspective, the Faroes and Iceland are among the most memorable photographic locales, and of course the images I recently captured of Shear Madness and Migration through a hole in an iceberg while in Greenland.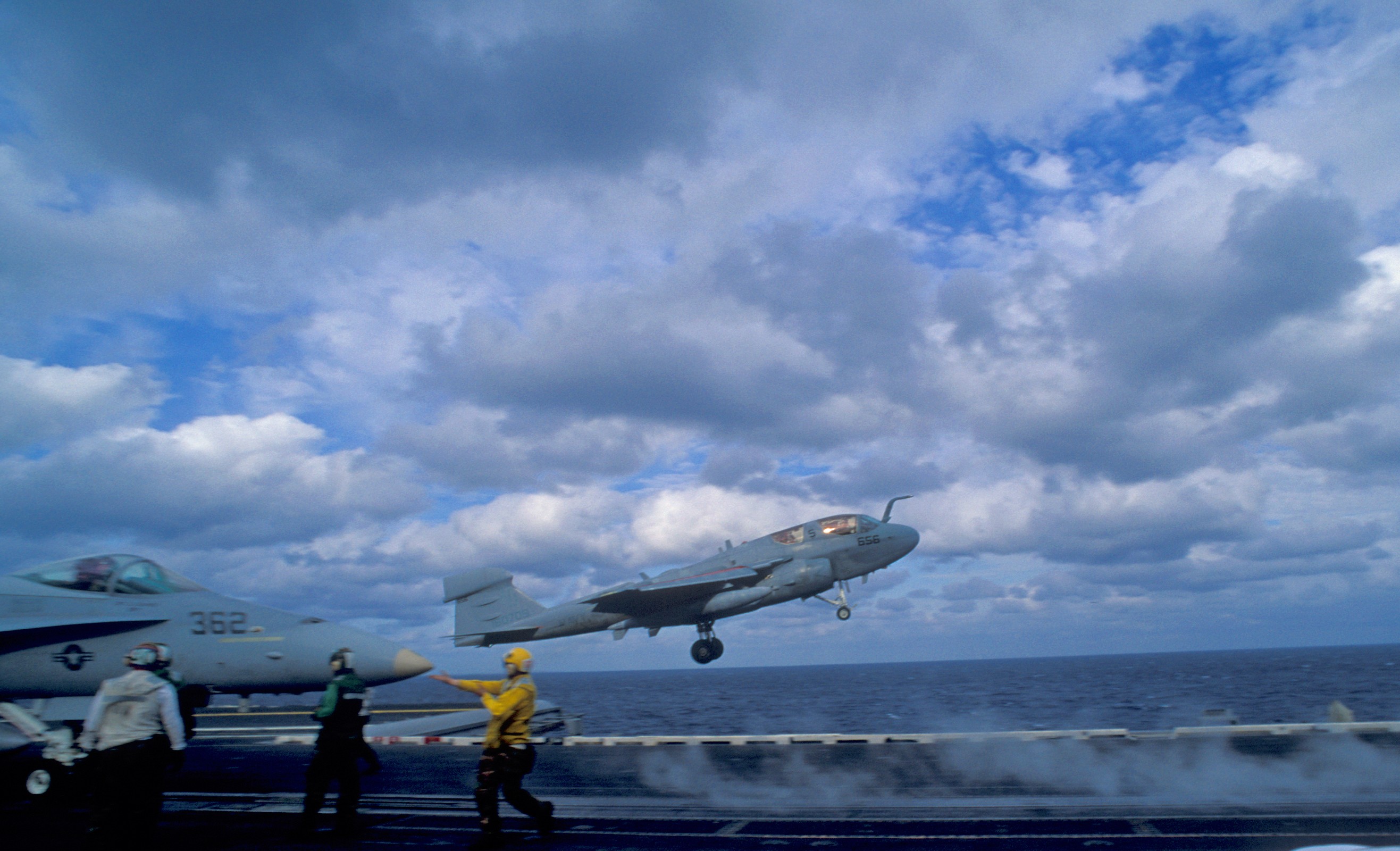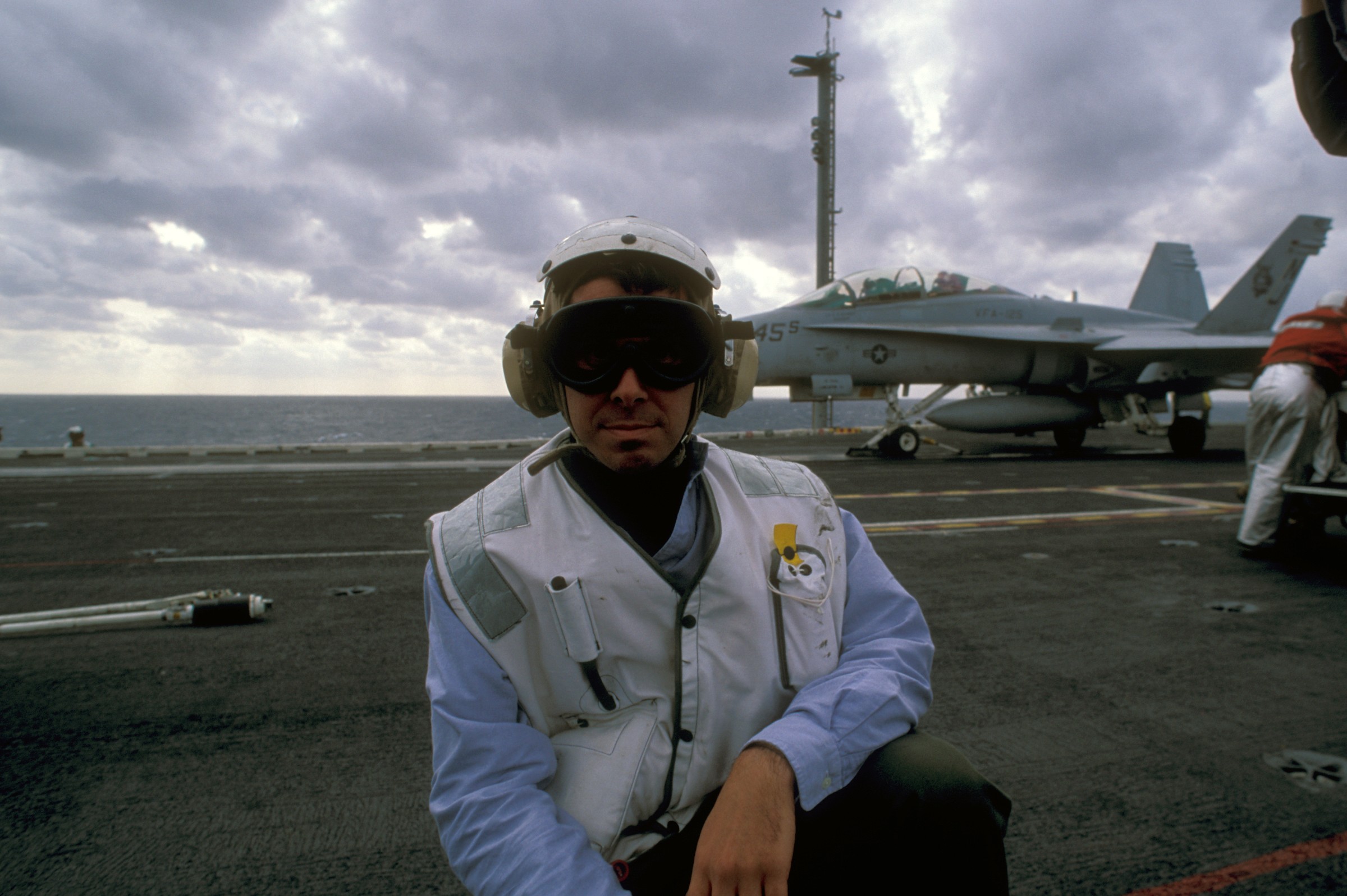 At sea aboard the USS Enterprise.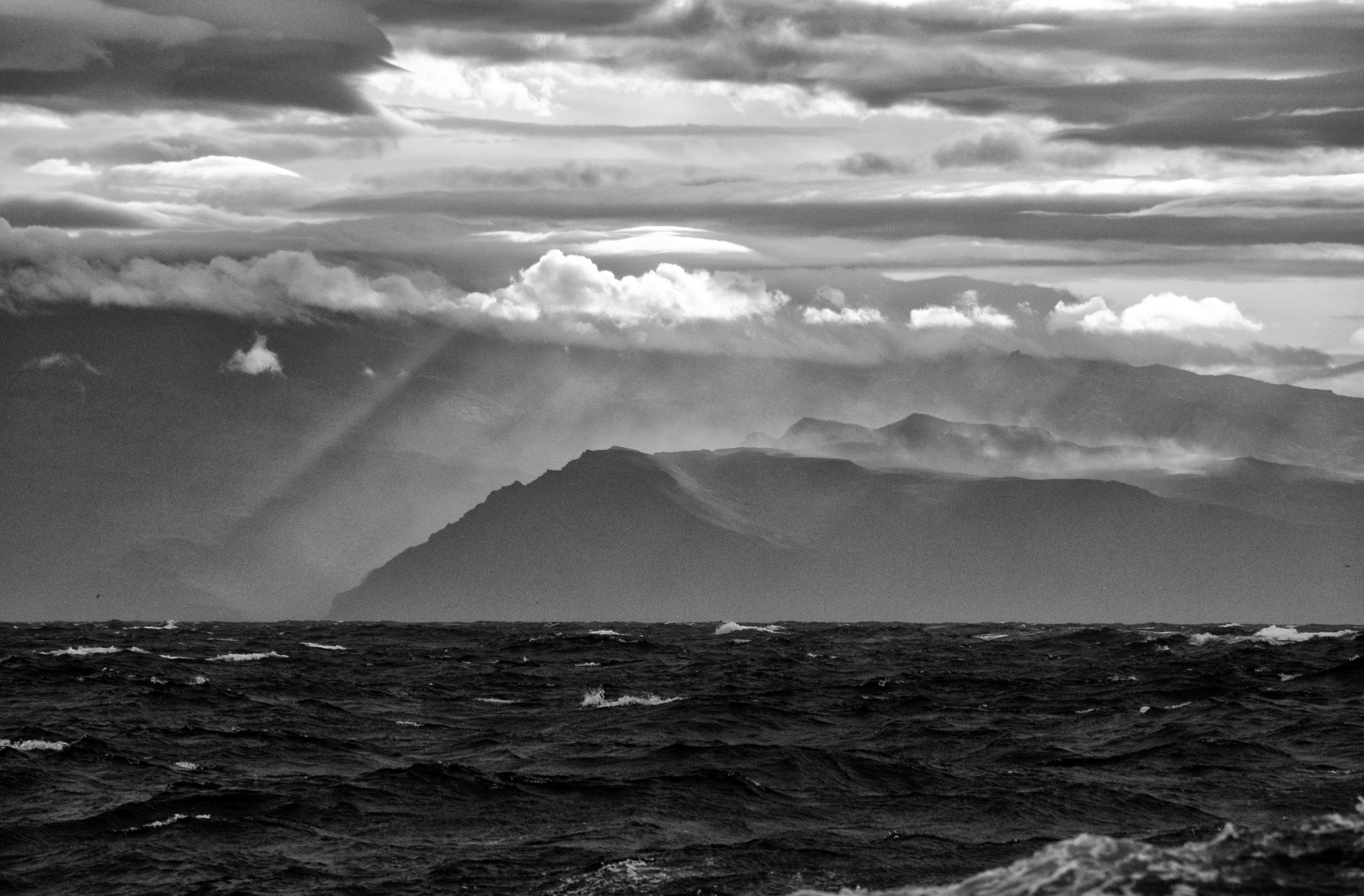 The coast of Iceland swathed in volcanic ash, looking dark and foreboding.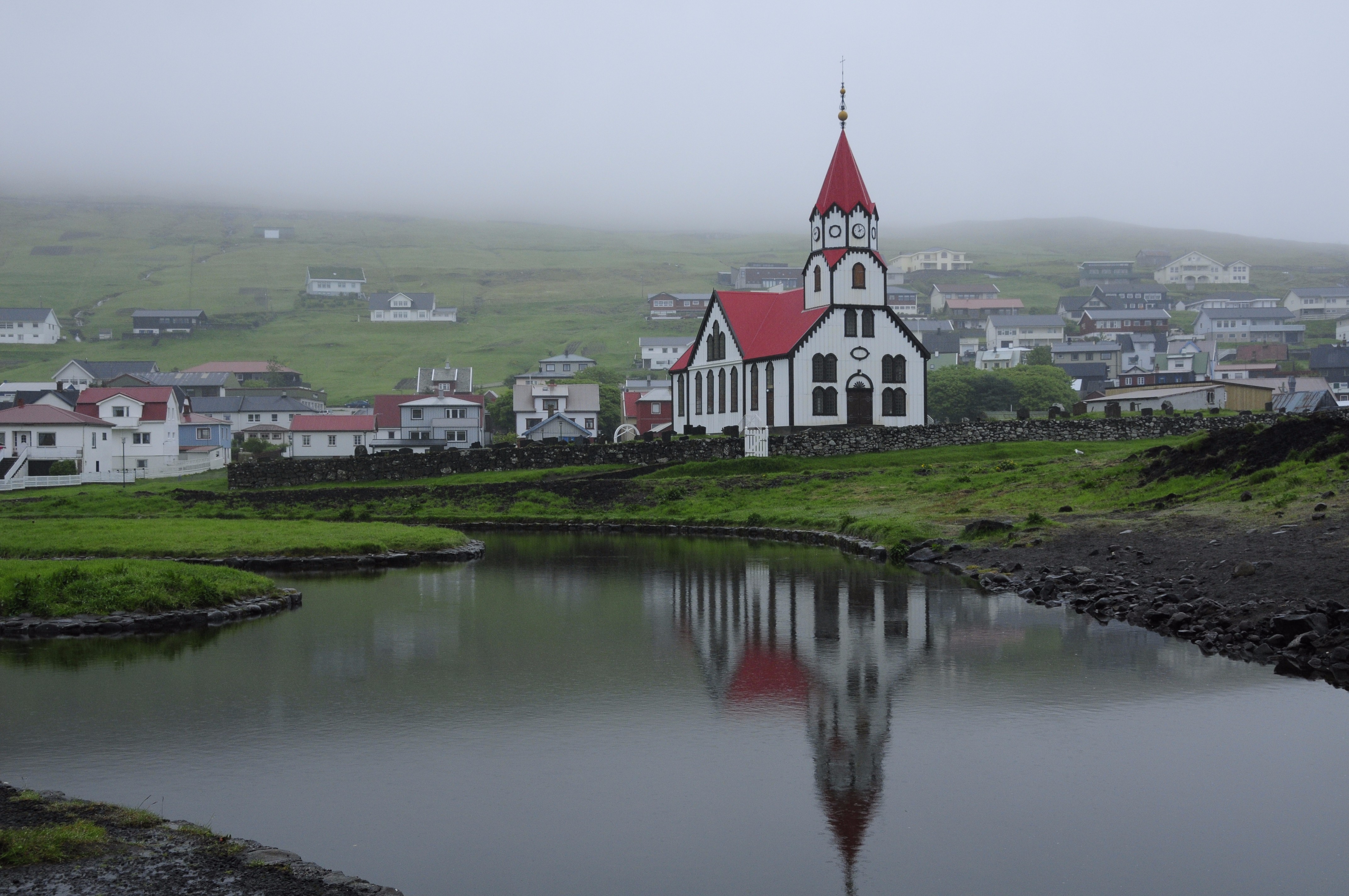 The Faroes are simply enchanting; I'd recommend them as a worthwhile destination for those willing to make the passage.  I spent a week there; however, I would have gladly stayed for a month.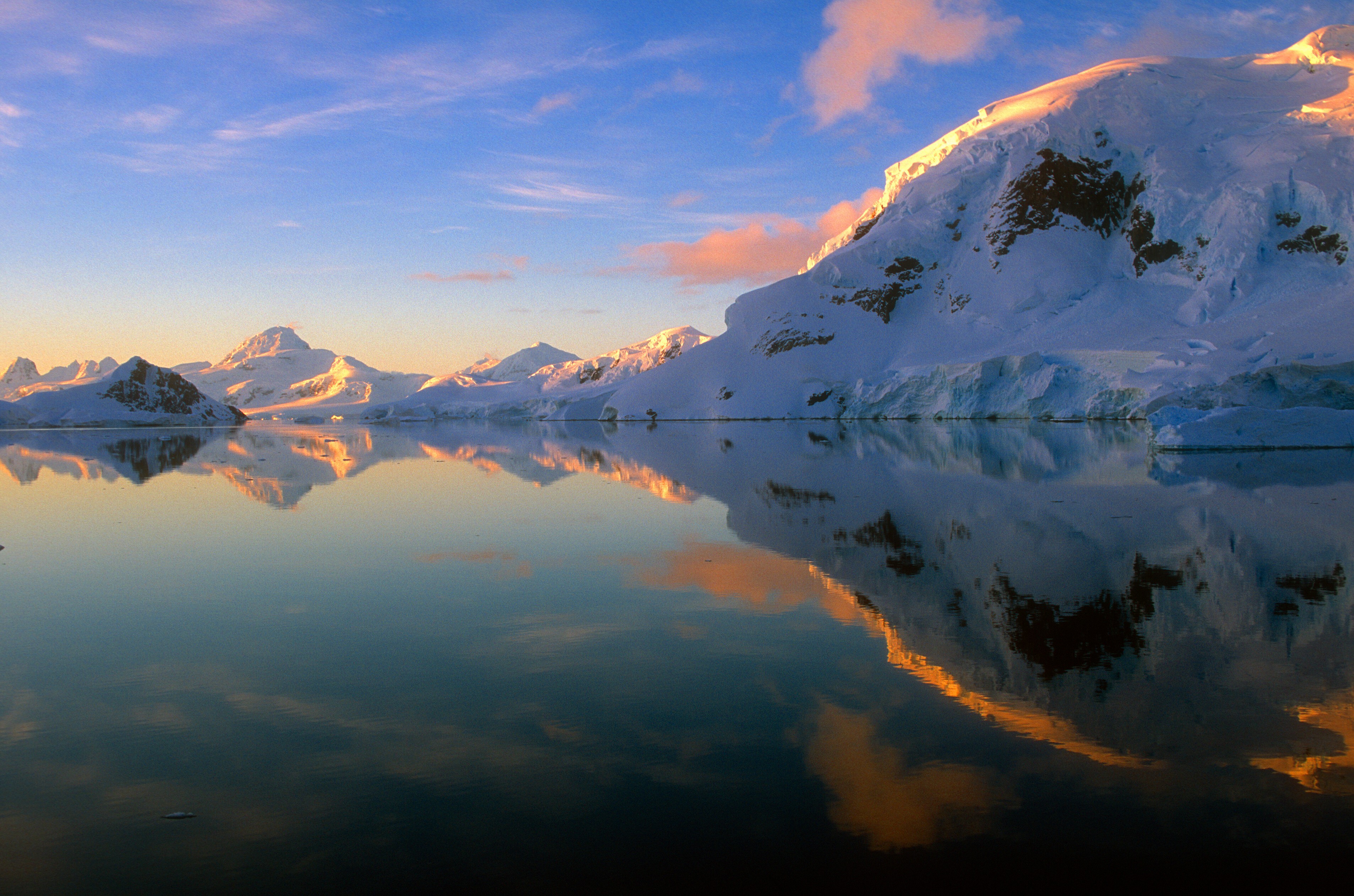 It's hard to take a bad photograph in Antarctica; everywhere you turn the vistas are simply breathtaking.
What would you never leave behind when heading out to sea?
SDA: My Streamlight Pro LED flashlight and Myerchin rigging knife.  No good mariner should ever be without a flashlight and a knife.
Tell us something about yourself that nobody knows?
SDA: I don't have any secrets of that sort; however, there are things few people know.  Like Nelson, and Hornblower, I suffer from seasickness.  I attribute my willingness to continuously return to sea to a short memory (some would say foolhardiness).  It's gotten better as I've gotten older and I try to stick to the boat length/age rule, that is, I try to avoid offshore passages aboard vessels that aren't at least as long as my age.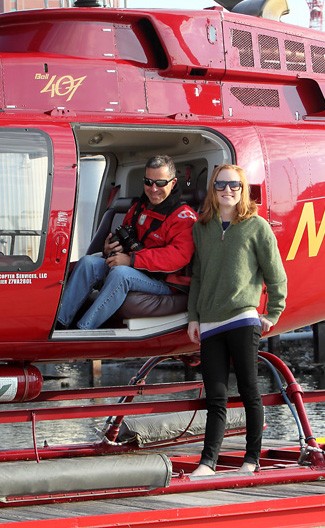 In 2011 my daughter Katie joined the company.  She handles a variety of important tasks including managing the website, invoicing and travel arrangements (the latter is nearly a full time job).  I reverently refer to her as SDMC's Radar O'Riely of MASH fame
And finally, where to next?
SDA: Literally, as I write this I'm preparing for a trip on which I'll circumnavigate the globe, by air.  I head to New Zealand, then Australia, from there to China, then on to Turkey and finally back to my humble little airport in Richmond, Virginia.  In 2014 I flew 245,000 miles.  Figuratively, as I've said several times, I am so fortunate to enjoy my work as much as I do.  I plan to keep doing it, along with expanding SDMC's services with more training workshops, online lectures, a Concierge Inspection and Lecture Program for owners' groups, and continued unbiased editorial coverage.
Thank you very much for your time, I for one look forward to meeting you when state side end of next year!
Good luck with your business and your future travels!
Proudly bought to you by: www.pendanablog.com